The University of Arizona Press is the premier publisher of academic, regional, and literary works in the state of Arizona. They disseminate ideas and knowledge of lasting value that enrich understanding, inspire curiosity, and enlighten readers. They advance the University of Arizona's mission by connecting scholarship and creative expression to readers worldwide.
Showing 91-100 of 1,675 items.
The University of Arizona Press
Arizona's Arivaca Valley lies only a short distance from the Mexican border and is a rugged land in which to put down stakes. When Arizona Territory was America's last frontier, this area was homesteaded by Anglo and Mexican settlers alike, who often displaced the Indian population that had lived there for centuries. This frontier ...
More info
The University of Arizona Press
It was through control of the shattering of wild seeds that humans first domesticated plants. Now control over those very plants threatens to shatter the world's food supply, as loss of genetic diversity sets the stage for widespread hunger.
Large-scale agriculture has come to favor uniformity in food crops. More than 7,000 U.S.
More info
The University of Arizona Press
"Although they are among the most studied people on earth, the Navajo possess a complex philosophy. . . . A valuable source for those deeply interested in the structure of the Navajo universe, its mythology, and its central concept of long life and happiness. —Masterkey
"This is a stimulating book. Essentially, it criticizes ...
More info
The University of Arizona Press
This collection of eighteen original essays evaluates the use and misuse of common-property resources, taking as its starting point ecologist Garret Hardin's assertion in "The Tragedy of the Commons" that common property is doomed to overexploitation in any society. This book represents the first cross-cultural test of Hardin's ...
More info
The University of Arizona Press
The American Southwest is not usually thought of as a habitat for mushrooms, yet its various life zones are home to a surprising number of fungi and related species. This first book on the region's mushrooms and truffles provides descriptions and color illustrations for 156 major species and additional descriptive references for ...
More info
The University of Arizona Press
The arrival of Anglo settlers in the 1870s marked the beginning of major vegetation changes in southeastern Arizona, including an increase in woody plants in rangelands, the degradation of riparian wetlands, and the spread of non-native plants. While many of these changes have already been linked to human land-use through comparative ...
More info
The University of Arizona Press
Capturing military men in contemplation rather than combat, Sherry Smith reveals American army officers' views about the Indians against whom they fought in the last half of the nineteenth century. She demonstrates that these officers--and their wives--did not share a monolithic, negative view of their enemies, but instead often ...
More info
The University of Arizona Press
Archaeomagnetic dating—dating archaeological and geological materials by comparing their magnetic data with known changes in the earth's magnetic field—has proved to be of increasing reliability in establishing behavioral and social referents of archaeological data. Now this volume presents the first book-length treatment ...
More info
The University of Arizona Press
"A thorough treatment of the sociopolitical history of the kingdoms of Chalco as seen through the eyes of one of the great post-Conquest Nahua historians. . . . Students of Nahuatl language will be rewarded by the extensive citations (with accompanying translations) of relevant material from original Nahua sources."--Choice
"...
More info
The University of Arizona Press
"A tremendous amount of information is included in this book for banders, birders, and people working to restore the 'Nile of the American Southwest'."--North American Bird Bander
"A report on several years of scientific research undertaken to investigate the ecological relationships among desert riparian wildlife. . . . ...
More info
Find what you're looking for...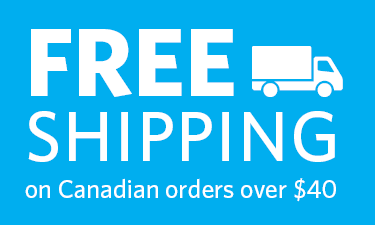 Publishers Represented
UBC Press is the Canadian agent for several international publishers. Visit our
Publishers Represented
page to learn more.