The University of Arizona Press is the premier publisher of academic, regional, and literary works in the state of Arizona. They disseminate ideas and knowledge of lasting value that enrich understanding, inspire curiosity, and enlighten readers. They advance the University of Arizona's mission by connecting scholarship and creative expression to readers worldwide.
Showing 111-120 of 1,688 items.
The University of Arizona Press
An interdisciplinary approach to solar physics, as eighty-nine contributors trace the evolution of the Sun and provide a review of our current understanding of both its structure and its role in the origin and evolution of the solar system.
More info
The University of Arizona Press
"These thirteen essays comprise a richly patterned 'quilt,' expertly addressing the influence of Mexico and Latin and South America upon the North American imagination. . . . Cecil Robinson's impressive breadth of expertise, his fascinating interpretations, make this collection of essays invaluable regional reading. The bibliography alone ...
More info
The University of Arizona Press
Fasten your life jackets for a ride you'll never forget.
Now the excitement of a raft trip through the Grand Canyon has been re-created by a seasoned whitewater guide with a passion to share one of the world's most fantastic journeys. Michael Ghiglieri, a professional river guide for more than 17 years, has written the first ...
More info
The University of Arizona Press
Originally a presidio on the frontier of New Spain, Tucson was a Mexican community before the arrival of Anglo settlers. Unlike most cities in California and Texas, Tucson was not initially overwhelmed by Anglo immigrants, so that even until the early 1900s Mexicans made up a majority of the town's population. Indeed, it was through ...
More info
The University of Arizona Press
The clay sculptures of Nora Naranjo-Morse have been critically hailed for both their humor and their blending of traditional and modern styles. Now with Mud Woman she calls on her equal talent as a poet, juxtaposing clay and words to capture not only the essence of the creative process but also the satisfactions and ...
More info
The University of Arizona Press
"A valuable resource for anthropologists, ethnohistorians, and western historians who wish to better understand ritual life in the Plains region." —Western Historical Quarterly
"Harrod's discussion of kinship and reciprocity in Northwest Plains cosmology contains valuable insight into Native American worldview, and his ...
More info
The University of Arizona Press
Your personal tour of the Grand Canyon by the folks who know it best! Geology and biology, Indians and explorers, rafting and hiking—it's all here in this one handy guide written by five people whose years of hiking, river running, studying, and simply contemplating the Canyon have given them an intimate knowledge of its ...
More info
The University of Arizona Press
One of America's most distinguished poets now shares his fascination with a distinctive corner of our country.
Richard Shelton first came to southeastern Arizona in the 1950s as a soldier stationed at Fort Huachuca. He soon fell in love with the region and upon his discharge found a job as a schoolteacher in nearby Bisbee.
...
More info
The University of Arizona Press
As an artifact of culture, the portable radio is an unusual but perfect subject for investigation by archaeologist Schiffer. Seeing the history of everyday objects as the history of the life of a people, he shows how the portable radio has reflected changes in American society as surely as clay pots have for ancient cultures.
More info
The University of Arizona Press
This account of Classic Period settlement in the Tucson Basin between A.D. 1100 and 1300 is the first comprehensive description of the organization of territory, subsistence, and society in a Hohokam community of an outlying region. Broad recovery of settlement patterns reveals in unique detail the developmental history of the Marana ...
More info
Find what you're looking for...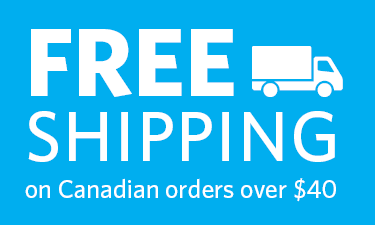 Publishers Represented
UBC Press is the Canadian agent for several international publishers. Visit our
Publishers Represented
page to learn more.