The University of Arizona Press is the premier publisher of academic, regional, and literary works in the state of Arizona. They disseminate ideas and knowledge of lasting value that enrich understanding, inspire curiosity, and enlighten readers. They advance the University of Arizona's mission by connecting scholarship and creative expression to readers worldwide.
Showing 121-130 of 1,688 items.
The University of Arizona Press
Motivated by a love of her Mexican American heritage, Patricia Preciado Martin set out to document the lives and memories of the women of her mother's and grandmother's eras; for while the role of women in Southwest has begun to be chronicled, that of Hispanic women largely remains obscure. In Songs My Mother Sang to Me, she has ...
More info
The University of Arizona Press
Columbus stumbled upon the New World while seeking the riches of the orient, yet native peoples of the Americas already held riches beyond his knowing. From maize to potatoes to native beans, a variety of crops unfamiliar to Europeans were cultivated by indigenous peoples of the Americas, with other foods like chilies and chocolate ...
More info
The University of Arizona Press
Hunter-gatherers of the Upper Paleolithic period of the late Pleistocene epoch in western Europe left a legacy of cave paintings and material remains that have long fascinated modern man. This book draws on theories derived from cultural anthropology and cognitive archaeology to propose a reconstruction of the religious life of ...
More info
The University of Arizona Press
"Finally! A modern book in the field of Southwestern archaeology that can be read, understood and enjoyed by everyone." —Books of the Southwest
"In clear and nontechnical language it provides readers with a synopsis of Anasazi prehistory and cultural ecology. ...Gumerman's work is especially useful for anyone seeking an `on-...
More info
The University of Arizona Press
Seven essays, collected here for the first time, define some of the central concerns of linguistic anthropology through the close study of Western Apache, a language of astonishing complexity. All of the essays have been revised for this anthology.
Basso, a major authority in the field of linguistic anthropology, has drawn on ...
More info
The University of Arizona Press
A collection of Turner's writings that gathers seven late pieces that reflect his thoughts on such subjects as pilgrimage, sacrifice, and liminal processes.
"The essays reveal a passionate struggle between a committed conceptualization and a dedication to the telling detail. Turner is willing to address the moral and ...
More info
The University of Arizona Press
In the early summer of 1712, a young Maya woman from the village of Cancuc in southern Mexico encountered an apparition of the Virgin Mary while walking in the forest. The miracle soon attracted Indian pilgrims from pueblos throughout the highlands of Chiapas. When alarmed Spanish authorities stepped in to put a stop to the ...
More info
The University of Arizona Press
Human societies have always been characterized by a dependence on artifacts, from prehistoric stone tools to modern electronic devices. Technology responds to and affects virtually all human behavior; yet the interdependence of behavior and artifacts has never been studied intensively.
Archaeologist Schiffer now draws on his discipline'...
More info
The University of Arizona Press
George Brookbank has distilled nearly twenty years' experience—as an extension agent in urban horticulture with the University of Arizona—into a practical book that tells how to avoid problems with desert landscaping before they occur and how to correct those that do.
In the first part, "How to Start and Maintain a ...
More info
Find what you're looking for...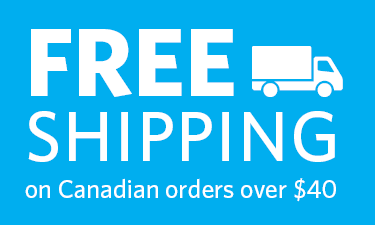 Publishers Represented
UBC Press is the Canadian agent for several international publishers. Visit our
Publishers Represented
page to learn more.