The University of Arizona Press is the premier publisher of academic, regional, and literary works in the state of Arizona. They disseminate ideas and knowledge of lasting value that enrich understanding, inspire curiosity, and enlighten readers. They advance the University of Arizona's mission by connecting scholarship and creative expression to readers worldwide.
Showing 71-80 of 1,688 items.
The University of Arizona Press
Chicano Communists and the Struggle for Social Justice traces the early roots of the Chicano Movement. It follows the thread of radical activism of the 1930s and 1940s to today, showing the depth of its influence on Mexican Americans struggling to achieve social justice and equality. 
 
More info
Power, Violence, and the Decolonial Imperative
The University of Arizona Press
More info
The Archaeology of Eagle Lake, British Columbia
The University of Arizona Press
More info
Pigments on Bodies and Codices in Pre-Columbian Mesoamerica
The University of Arizona Press
Painting the Skin brings together exciting research on painted skins—human, animal, and vegetal—in Mesoamerica. It offers physicochemical analysis and interdisciplinary understandings of the materiality, uses, and cultural meanings of the colors applied on a multitude of skins, including bodies, codices, and even building "skins."
More info
Evolution, Ecology, and Conservation
The University of Arizona Press
More info
Memoirs of a Desert Explorer
The University of Arizona Press
Records the work, travels, and adventures of one of the last of the great British explorers, a man who served in both world wars and carved out a special niche in science through his studies of desert sands.
More info
Planetary Discovery from Earliest Times Through Voyager and Magellan
The University of Arizona Press
William Sheehan gives us a history our fascination with planets, weaving together scientific history, anecdotes surrounding planetary discoveries, and the personal reflections of an incurable amateur astronomer. He describes how we arrived at our current understanding of the Moon and the planets and shows how certain individuals in history shaped the world's knowledge about the Solar System.
More info
The University of Arizona Press
A new approach to the study of myths relating to the origin of the Navajos. Based on extensive fieldwork and research, including Navajo hunter informants and unpublished manuscripts of Father Berard Haile.
More info
Activist Alliances with Indigenous Peoples of Canada, Mexico, and Australia
The University of Arizona Press
More info
Mvskoke Tools of Futurity
The University of Arizona Press
Spiral to the Stars offers a critical and concrete map for community making that leverages Mvskoke way-finding tools of energy, kinship, knowledge, power, and spaces. It is must-have book for community organizers, radical pedagogists, and anyone wishing to empower and advocate for their community.
More info
Find what you're looking for...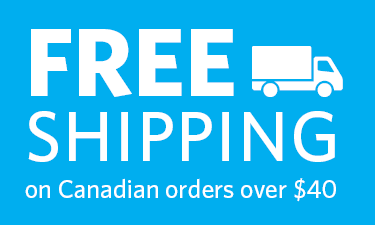 Publishers Represented
UBC Press is the Canadian agent for several international publishers. Visit our
Publishers Represented
page to learn more.