The University of Arizona Press is the premier publisher of academic, regional, and literary works in the state of Arizona. They disseminate ideas and knowledge of lasting value that enrich understanding, inspire curiosity, and enlighten readers. They advance the University of Arizona's mission by connecting scholarship and creative expression to readers worldwide.
Showing 81-90 of 1,688 items.
Nineteenth-Century Great Lakes Archaeology
The University of Arizona Press
Challenging Colonial Narratives pushes postcolonial thinking in archaeology in socially and politically meaningful directions.
More info
Plant Concepts and Uses in a Desert Pastoral World
The University of Arizona Press
More info
Pueblo Movement and the Archaeology of Becoming
The University of Arizona Press
The Continuous Path challenges archaeologists to take Pueblo concepts of movement seriously by privileging Pueblo concepts of being and becoming in the interpretation of anthropological data. The collaborative volume brings together Native community members, archaeologists, and anthropologists to weave multiple perspectives together to write the histories of Pueblo peoples past, present, and future.
More info
Gender Hybridity in a Zapotec Community
The University of Arizona Press
Combines historical analysis, ethnographic field research, and interviews conducted with los muxes of Juchitán, a hybrid third gender, over a period of seven years. Sociologist Alfredo Mirandé observed community events, attended muxe velas, and interviewed both muxes and other Juchitán residents. Prefaced by an overview of the study methods and sample, the book challenges the ideology of a male-dominated Mexican society driven by the cult of machismo, featuring photos alongside four appendixes.
More info
An Ancient Hopi Settlement Cluster
The University of Arizona Press
More info
Nature, Capital, and the Struggle for Artisanal Fisheries in Peru
The University of Arizona Press
Coastal Lives reveals the ways in which ocean life is organized to produce value and thus provides a critical examination of the politics of contemporary environmental change in Peru and around the world. The authors underscore the importance of making the co-production of nature, capital, and politics visible as a critical means for addressing ecological crises and the multispecies dispossessions that accompany them.
 
More info
Embodied Spirituality in Chicanx Narrative
The University of Arizona Press
Calling the Soul Back considers how Chicanx literary narrative creatively maps vital connections between mind, body, spirit, and soul. Christina Garcia Lopez reveals the healing potential of narratives, showing how they can reposition one's conscious ways of knowing and how spirituality can incite radical transformation.
 
More info
The University of Arizona Press
Gerard P. Kuiper and the Rise of Modern Planetary Science describes the life of a man who lived through some of the most dramatic events of the twentieth century and ended up creating a new field of scientific research, planetary science. As NASA and other space agencies explore the solar system, they take with them many of the ideas and concepts first described by Gerard P. Kuiper.
More info
The University of Arizona Press
The Chicana M(other)work Anthology is a call to action for justice within and outside academia. This volume brings together emerging scholarship and testimonios by and about self-identified Chicana and Women of Color mother-scholars, activists, and allies who, using an intersectional lens, center mothering as transformative labor.
More info
Find what you're looking for...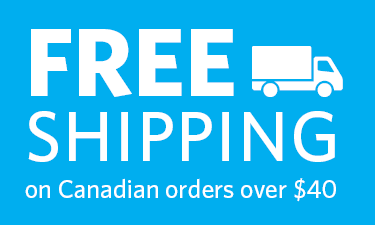 Publishers Represented
UBC Press is the Canadian agent for several international publishers. Visit our
Publishers Represented
page to learn more.