Thumbing a Ride
Hitchhikers, Hostels, and Counterculture in Canada
In the 1920s, as a national network of roads spread across Canada, so did the practice of hitchhiking. By the 1960s, the Trans-Canada Highway had become the main thoroughfare for thousands of young baby boomers seeking adventure.
Thumbing a Ride examines the rise and fall of hitchhiking in the 1970s, drawing on records from the time. The Trudeau Liberals responded to youth unemployment by subsidizing a network of hostels to make travel an educational adventure, and many equated hitching and hostelling with the freedom to do their own thing. At the same time, a counter-narrative emerged, of girls gone missing and other dangers. Town councillors, community groups, and motorists called for a nationwide clampdown on a transient youth movement that they believed was spreading hippie sensibilities and anti-establishment nomadism.
Hitchhiking is a ritual that requires trust, boundary negotiation, and control. Neither the identity of the hitchhiker nor the motives of the motorist can be determined in advance. Linda Mahood unearths good and bad stories and key biographical moments that formed young travellers' understandings of personal risk, agency, and national identity. Thumbing a Ride asks new questions about hitchhiking as a rite of passage, and about adult interventions that turned a subculture into a pressing moral and social issue.
This book will appeal to students and scholars of history, sociology, and social policy. It will also find an appreciative audience among baby boomers who recall the transient youth movement.
Linda Mahood is a professor of history at the University of Guelph. She is the author of The Magdalenes: Prostitution in the 19th Century; Policing Gender, Class and Family in Britain, 1850–1940; and Feminism and Voluntary Action: Eglantyne Jebb and Save the Children, 1876–1928; and co-editor, with Bernard Schissel, of Social Control in Canada: A Reader on the Social Construction of Deviance. She is also the recipient of two distinguished teaching awards.
Related Titles
Welcome to Resisterville
American Dissidents in British Columbia
Rebel Youth
1960s Labour Unrest, Young Workers, and New Leftists in English Canada
By Ian Milligan
Guiding Modern Girls
Girlhood, Empire, and Internationalism in the 1920s and 1930s
Building Sanctuary
The Movement to Support Vietnam War Resisters in Canada, 1965-73
British Columbia by the Road
Car Culture and the Making of a Modern Landscape
By Ben Bradley
‹
›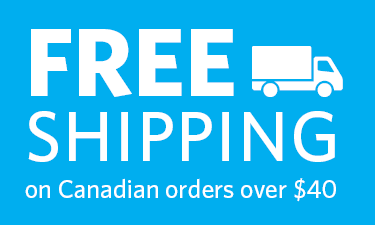 Find what you're looking for...
Publishers Represented
UBC Press is the Canadian agent for several international publishers. Visit our
Publishers Represented
page to learn more.