To Share, Not Surrender
Indigenous and Settler Visions of Treaty Making in the Colonies of Vancouver Island and British Columbia
Too often, history and knowledge of Indigenous-settler conflict over land take the form of confidential reports prepared for court challenges. To Share, Not Surrender offers an entirely new approach, opening scholarship to the public and augmenting it with First Nations community expertise.
The collection appraises the historical and present-day relevance of treaty-making in the colonies of Vancouver Island and British Columbia. The authors take us back to when James Douglas and his family relocated to Fort Victoria on Vancouver Island in 1849, critically tracing the transition from treaty-making in the colony of Vancouver Island to reserve formation in the colony of British Columbia. Informed by cel'aṉ'en – "our culture, the way of our people" – this multivocal work explicitly addresses the tensions between academic research, Indigenous knowledge, and local experience. The collection includes essays, translations/interpretations of the treaties into the SENĆOŦEN and Lekwungen languages, and contributions by participants of the Songhees, Huu-ay-aht, and WSANEC peoples.
The chapters demonstrate that the continuing inability to arrive at equitable land-sharing arrangements stem from a fundamental absence of will with respect to accommodating First Nations world views. To Share, Not Surrender is an attempt to understand why, and thus to advance the urgent task of reconciliation in Canada.
The multiple perspectives presented in this important work will find equally diverse audiences: Canadian historians, scholars and students of Indigenous studies, ethno-historians, legal historians, lawyers practising in the areas of Aboriginal law, and researchers preparing historical reports on First Nation land claims.
The past is with us and history matters. Read To Share Not Surrender as a great example of how there can be different interpretations of the past.
Until now, academic discussion of the Vancouver Island treaties has tended to be sparse, vague, and insufficiently attentive to Indigenous perspectives. In consequence, public knowledge of the Treaties, and especially the white settlers' collective failure to honour them, leaves much to be desired. To Share Not Surrender aims to overcome these shortcomings. In my opinion, it succeeds admirably.
To Share, Not Surrender is a book that could help every British Columbian to better understand the historical, political, and relational fabric of this province – and the obligations that flow from this.
After James Douglas negotiated treaties on Vancouver Island, he never made another in BC. Why not? Some of the foremost experts in the field work here to answer this question, analyzing Douglas's policies and their lasting impact on BC First Nations' continuing battle with rights and title.
The connection that To Share, Not Surrender makes between the events of the 1850s and 1860s and the modern-day treaty process in British Columbia is extremely valuable. It helps the reader develop a better understanding, not only of colonial history, but also of the relevance of Indigenous law to territorial claims today.
Neil Vallance is an adjunct professor of law at the University of Victoria, undertaking ethno-historical research on Vancouver Island Treaty claims. Hamar Foster is a professor emeritus of law at the University of Victoria. He has co-edited five books and authored numerous articles on Aboriginal law and legal history. Graham Brazier is an independent scholar studying the human history of islands in the Salish Sea. John Lutz is a professor of history at the University of Victoria and author of Makúk: A New History of Aboriginal-White Relations. Peter Cook is an associate professor of history at the University of Victoria and has published in a variety of scholarly periodicals.
Contributors: Keith Thor Carlson, Robert Clifford, Emchayiik Robert Dennis Sr., STOLCEL John Elliott Sr., Elmer George, Stephen Hume, Maxine Hayman Matilpi, Kevin Neary, Adele Perry, Sarah Pike, Chief Ron Sam, and Laura Spitz
Acknowledgments | Haichka
Foreword / Chief Ron Sam
Preface
Introduction / Graham Brazier, Peter Cook, Hamar Foster, John Lutz, and Neil Vallance
Part 1: First Nation and Colonial Understandings of Indigenous Land Rights
1 Note on the Early Life and Career of James Douglas / Graham Brazier
2 Indigenous Lands, Imperial Travels, and James Douglas / Adele Perry
3 More or Less Human: Colonialism, Law, and the Social Construction of Humanity on Vancouver Island, 1849–1864 / Laura Spitz
4 The Imperial Law of Aboriginal Title at the Time of the Douglas Treaties: What Was It? / Hamar Foster
Part 2: Treaty Texts
5 The Earliest First Nation Accounts of the Formation of the Vancouver Island (or Douglas) Treaties of 1850–1854 / Neil Vallance
6 First Nation Language Texts of the Vancouver Island Treaties
Introduction / Neil Vallance
SENĆOŦEN Language Treaty Text / STOLCEL John Elliott Sr.
Lekwungen Language Treaty Text / Elmer George
7 Huu-ay-aht t'ayii hawil (Head Chief) liishin's Land Transaction with Government Agent William Banfield in 1859 / Kevin Neary
Part 3: The Beginning and End of Treaty-Making on Vancouver Island
8 Land, First Nations and James Douglas and the Background to Treaty-Making on Vancouver Island / Graham Brazier
9 The Rutter's Impasse and the End of Treaty Making on Vancouver Island / John Sutton Lutz
Part 4: After the Treaties
10 "For Ever Removing the Fertile Cause of Agrarian Disturbance": Governor James Douglas' British Columbia Unsurveyed Land System / Sarah Pike
11 "The Last Potlatch": James Douglas' Vision of an Alternative Form of Settler Colonialism / Keith Thor Carlson
Afterword / Robert Clifford, Maxine Matilpi, and Stephen Hume
Appendix: Timeline / Hamar Foster and Neil Vallance
Index
Find what you're looking for...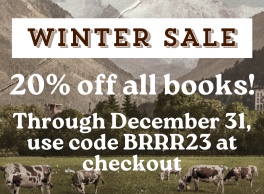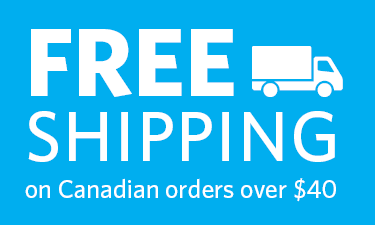 Stay Informed
Receive the latest UBC Press news, including events, catalogues, and announcements.
Publishers Represented
UBC Press is the Canadian agent for several international publishers. Visit our
Publishers Represented
page to learn more.