15 b&w photos, 4 tables, 3 maps
Translating the Occupation
The Japanese Invasion of China, 1931–45
From 1931 to 1945, as Japanese imperialism developed and spread throughout China, three regions experienced life under occupation: the puppet state of Manchukuo, East China, and North China. Each did so in a distinct manner, but making sense of experiences and decisions made during this crucial period has been an elusive goal for historians.
Despite the enduring importance of the occupation to world history and historical memory in East Asia, Translating the Occupation is the first English-language volume to provide such a diverse selection of important primary sources from this period for both scholars and students. Contributors from six different countries have translated sources from Chinese, Japanese, and Korean on a wide range of subjects, focusing on writers who have long been considered problematic or outright traitorous. Each text is accompanied by a short essay to contextualize the translation and explain its significance.
This volume offers a practical, accessible sourcebook from which to challenge standard narratives. The texts have been carefully selected to deepen our understanding of the myriad tensions, transformations, and continuities in Chinese wartime society. Translating the Occupation reasserts the centrality of the occupation to twentieth-century Chinese history and opens the door further to much-needed analysis.
This book will appeal to scholars, students, and general readers of East Asian history and the history of the Second World War, and will find use in undergraduate and graduate courses.
This timely collection of translated primary sources and contextualizing essays complicates, refines, and enriches our understanding of imperial Japan's invasion and occupation of northeastern China in the 1930s and 1940s.
Jonathan Henshaw is a postdoctoral research fellow at the Institute of Modern History, Academia Sinica. He is now authoring a biography of Kiang Kang-hu. Craig A. Smith is a lecturer at the University of Melbourne. His articles have appeared in Modern Chinese Literature and Culture, Twentieth-Century China, and Modern Asian Studies. He is currently working on a book about twentieth-century China-centred regionalism. Norman Smith is a professor of history at the University of Guelph. He is the author of Resisting Manchukuo: Chinese Women Writers and Japanese Occupation and Intoxicating Manchuria: Alcohol, Opium, and Culture in China's Northeast.
Related Titles
Resisting Manchukuo
Chinese Women Writers and the Japanese Occupation
By Norman Smith
Glorify the Empire
Japanese Avant-Garde Propaganda in Manchukuo
Chinese Comfort Women
Testimonies from Imperial Japan's Sex Slaves
By Peipei Qiu with Su Zhiliang and Chen Lifei
Constructing Empire
The Japanese in Changchun, 1905–45
By Bill Sewell
‹
›
Find what you're looking for...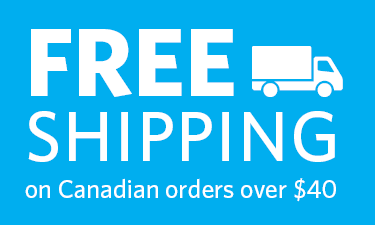 Publishers Represented
UBC Press is the Canadian agent for several international publishers. Visit our
Publishers Represented
page to learn more.