3 b&w illustrations, 18 tables
CA$95.00

Back Order
Ships in 2-5 weeks.
GO TO CART
SAMPLE CHAPTER
Transnational Identities and Practices in Canada
With contributions from some of Canada's leading historians, political scientists, geographers, anthropologists, and sociologists, this collection examines the transnational practices and identities of immigrant and ethnic communities in Canada. It looks at why members of these groups maintain ties with their homelands -- whether real or imagined -- and how those connections shape individual identities and community organizations. How does transnationalism establish or transform geographical, social, and ideological borders? Do homeland ties affect what it means to be "Canadian"? Do they reflect Canada's commitment to multiculturalism? Through analysis of the complex forces driving transnationalism, this comprehensive study focuses attention on an important, and arguably growing, dimension of Canadian social life.
This is the first collection in Canada to provide a comprehensive and interdisciplinary examination of transnationalism. It will appeal to scholars and students interested in issues of immigration, multiculturalism, ethnicity, and settlement.
Transnational Identities and Practices in Canada establishes the need for discussing ethnicity not just in relation to the Canadian nation-state (as it has been treated so far), but also in relation to the connections that ethnic groups maintain with other locations. In fact, each contributor points towards new directions for research that would offer a better understanding of transnationalism in the Canadian context.
Comprehensive and original, this book [is] one of the few interdisciplinary texts that addresses both the historical patterns and contemporary features of transnationalism in Canada. Essential reading for those studying transnational identity and practice.
Vic Satzewich is a professor of sociology at McMaster University. Lloyd Wong is an associate professor of sociology at the University of Calgary.
Introduction: The Meaning and Significance of Transnationalism: Conceptual, Theoretical, and Research Issues / Lloyd Wong and Vic Satzewich
Part 1: Transnationalism in Historical and Political Perspective
1. The Politics of Transnationalism: Comparative Perspectives / Sarah V. Wayland
2. Transnationalism and the Age of Mass Migration, 1880s to 1920s / Christiane Harzig and Dirk Hoerder
3. Unmaking a Transnational Community: Japanese Canadian Families in Wartime Canada / Pamela Sugiman
Part 2: Contemporary Patterns
4. Characteristics of Immigrant Transnationalism in Vancouver / Daniel Hiebert and David Ley
5. Transnational Urbanism: Toronto at a Crossroads / Valerie Preston, Audrey Kobayashi, and Myer Siemiatycki
6. Contentious Politics and Transnationalism from Below: The Case of Ethnic and Racialized Minorities in Quebec / Micheline Labelle, François Rocher, and Ann-Marie Field
7. The Caribbean Community in Canada: Transnational Connections and Transformations / Alan B. Simmons and Dwaine E. Plaza
8. The Maple-Neem Nexus: Transnational Links of South Asian Canadians / Dhiru Patel
9. The Invisible Transnationals? Americans in Canada / Kim Matthews and Vic Satzewich
10. Latin American Transnationalism in Canada: Does It Exist, What Forms Does It Take, and Where Is It Going? / Luin Goldring
11. The New "In-Between" Peoples: Southern-European Transnationalism / Luis L.M. Aguiar
12. Whose Transnationalism? Canada, "Clash of Civilizations" Discourse, and Arab and Muslim Canadians / Sedef Arat-Koc
13. Chinese Transnationalism: Class and Capital Flows / Lloyd Wong and Connie Ho
14. Raising the Iron Curtain: Transnationalism and the Croatian Diaspora since the Collapse of 1989 / Daphne Winland
15. Canadian Jewry and Transnationalism: Israel, Anti-Semitism, and the Jewish Diaspora / Stuart Schoenfeld, William Shaffir, and Morton Weinfeld
Conclusion / Vic Satzewich and Lloyd Wong
References; Contributors; Index
Related Titles
Solidarities Beyond Borders
Transnationalizing Women's Movements
Edited by Pascale Dufour, Dominique Masson, and Dominique Caouette
Trans-Pacific Mobilities
The Chinese and Canada
Edited by Lloyd L. Wong
The Muslim Question in Canada
A Story of Segmented Integration
A Family Matter
Citizenship, Conjugal Relationships, and Canadian Immigration Policy
‹
›
Find what you're looking for...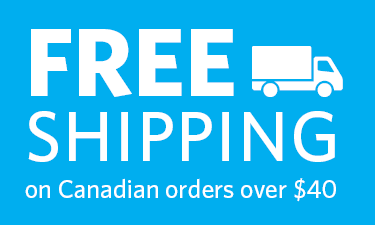 Stay Informed
Receive the latest UBC Press news, including events, catalogues, and announcements.
Publishers Represented
UBC Press is the Canadian agent for several international publishers. Visit our
Publishers Represented
page to learn more.