Turn Up the Contrast
CBC Television Drama since 1952
From Shakespeare to cop shows, sitcoms to docudramas, for over threedecades the CBC has presented viewers with every variety of televisiondrama and has become Canada's closest equivalent to a nationaltheatre. Turn Up the Contrast is the first book to explore thecontent of Canadian television drama and is both a critical analysisand a survey history of how Canadians have used the medium to tellthemselves their own stories.
As a part of her research, Mary Jane Miller watched thousands ofhours of television, sampling series and viewing in their entiretyshorter programs such as movies and mini-series. Asking a variety ofquestions, she selected a number of programs for detailed analysis, anddevotees of The Beachcombers, King of Kensington, Seeing Things,Cariboo Country, Wojeck or A Gift to Last will be pleasedto find their favourites among those discussed at length.
A University of British Columbia Press / CBC EnterprisesCo-Publication.
This book offers much more than a digest of review pieces; it stands on its own as valid and scholarly criticism.
Turn Up the Contrast will be the essential reference book for some time; it is full, informative, discussable, and well indexed.
Mary Jane Miller is a professor of dramatic literatureat Brock University.
Illustrations
Acknowledgments
I. Introduction
1. The Flowering of CBC Drama
II. Genres
2. Copshows and Mysteries: "Check your guns at theborder"
3. Family Adventure: "In every box, a prize!"
4. Sitcoms and Domestic Comedy: "But it's too cold to be amelting pot, mama!"
5. Other Series and Miniseries: "The best of tries and theworst of tries!"
III. The CBC (Proudly) Presents
6. Anthology to 1968: "Window on the world as the world looksin"
7. Anthology: 1968 to the present: "The focus narrows"
8. Docudrama: "To be seen is to seed"
IV. The Peripheral Is Central
9. Experimental: "The Seedbed"
10. Regional or "What Toronto doesn't know"
V. Conclusions
11. Wrapup: The View from Within -- Interviews with John Kennedy
12. The Harvest: The View from Outside
Appendices
A. Chronology of Series and Anthologies
B. Where to Find Material and a Cautionary Note
C. A Checklist of Programmes
Bibliography
Index
Find what you're looking for...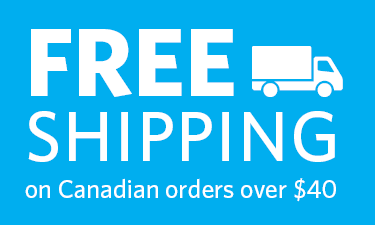 Publishers Represented
UBC Press is the Canadian agent for several international publishers. Visit our
Publishers Represented
page to learn more.