Unions, Equity, and the Path to Renewal
Trade unions in Canada are losing their traditional support base, and membership numbers could sink to US levels unless unions recapture their power. Unions, Equity, and the Path to Renewal demonstrates that equity within unions is not simply one possible solution – it is the path to union renewal.
A distinguished group of union activists and equity scholars explore how traditional union cultures, practices, and structures have eroded solidarity and activism and created an equity deficit in Canadian unions. Informed by a feminist vision of unions as instruments of social justice, the authors discuss the types of changes needed to reposition organized labour as a central institution in workers' lives.
This volume highlights the central role that equity issues should play in debates on union renewal. It is mandatory reading for anyone interested in the future of labour and unions in Canada and abroad.
An important contribution to the union debate that highlights the work of women and equity advocates over the past several decades ... and provides possible solutions.
The subject that this book takes up is critical, as trade unions are now moving away from their traditional support base – white, working class men. With half the female population over age fifteen working outside the home, there is a new constituency for unions. Looking at race and women in the trade union movement, Unions, Equity, and the Path to Renewal will appeal to those both inside the academy, and out.
This is an important book on a timely topic. It asks readers to consider pathways to renewal within the union movement as well as at its margins – contributors illustrate that internal dynamics are as important to scrutinize as external ones. In this way, it highlights the importance of history at the same time as mapping the evolution of core debates in two areas of inquiry – equity organizing and union renewal – that, despite their clear relationship, are rarely bridged. Unions, Equity, and the Path to Renewal will be of great interest to scholars and students of industrial relations, labour studies, political science, and women's studies.
Janice R. Foley is a professor in the Faculty of Business Administration at the University of Regina. Patricia L. Baker was an associate professor of anthropology at Mount St. Vincent University.
Contributors: Linda Briskin, Karen Brown, Miriam Edelson, Mary Margaret Fonow, Anne Forrest, Suzanne Franzway, Jan Kaine, Marie-Josée Legault, Anne McBride, Jane Parker, Barbara Pocock, Jeremy Waddington,  Marie Clarke Walker, and Carol Wall
Introduction / Janice Foley
Part 1: The Equity Struggle – Past and Future
1 Gendering Union Renewal: Women's Contributions to Labour Movement Revitalization / Jan Kainer
2 Too Bad, You Were Too Late Coming In! / Marie-Josée Legault
Part 2: The Equity Struggle – Black Trade Unionists Speak Out
3 Confronting Racism in the Canadian Labour Movement: An Intergenerational Assessment / Miriam Edelson
4 Equity in Unions: Political Correctness or Necessity for Survival? / Carol Wall
5 Are We There Yet? The Struggle for Equity in Canadian Unions / Marie Clarke Walker
Part 3: Equity, Solidarity, and Union Renewal
6 Bargaining for Economic Equality: A Path to Union Renewal, Then and Now / Anne Forrest
7 Developing a Conceptual Model of Equity Progress in Unions / Janice Foley
8 Cross-Constituency Organizing: A Vehicle for Union Renewal / Linda Briskin
Part 4: International Perspectives on Equity and Union Renewal
9 Gender Politics in Australian Unions: Gender Equity Meets the Struggle for Union Survival / Barbara Pocock and Karen Brown
10 Sites for Renewal: Women's Activism in Male-Dominated Unions in Australia, Canada, and the United States / Mary Margaret Fonow and Suzanne Franzway
11 The Representation of Women and the Trade Union Merger Process / Anne McBride and Jeremy Waddington
12 Old Tracks, New Maps? The Meaning of Women's Groups for Trade Union Revival in Britain / Jane Parker
Index
Related Titles
Rising Up
The Fight for Living Wage Work in Canada
Edited by Bryan Evans, Carlo Fanelli and Tom McDowell
‹
›
Find what you're looking for...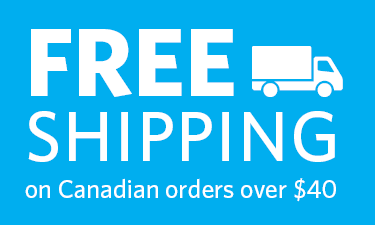 Publishers Represented
UBC Press is the Canadian agent for several international publishers. Visit our
Publishers Represented
page to learn more.