Unwilling Mothers, Unwanted Babies
Infanticide in Canada
This book traces twentieth-century Canadian criminal justice responses to women who kill their newly born babies. Initially, juries were reluctant to convict these women of murder since it carried the death penalty. The current "infanticide" law was adopted in 1948 to impose uniformity on legal practice and to ensure a homicide conviction. Even then, prosecutors faced considerable difficulties, but now, amidst media pressure, and with public attitudes possibly hardening, there are calls for the repeal of the infanticide law and the adoption of a draconian framework to deal with these cases.
Kirsten Kramar provides an interdisciplinary feminist approach to the study of infanticide law, examining and linking historical, sociological, and legal scholarship. She examines in detail the legislative history and infanticide case law, as well as the range of relevant medical discourses from the past 100 years. By doing this, she provides a more nuanced approach to the debates around the broader issues of the medicalization of women's deviance – one that reveals some of the political dangers inherent in hasty critiques of infanticide law, and shows the value of careful interdisciplinary analysis for studies in the history of law and socio-legal relations Drawing on a wide range of original data sources (provincial and federal indictment case files, coroner's records, reported legal cases, Hansard Parliamentary Debates, official crime statistics, media reports, and expert medical texts), Kramar presents a detailed picture of the developments, revealing the often ironic consequences of attempts to rationalize this area of law. An established feminist critique of "infanticide" as an inappropriately medical concept is shown to have been largely unhelpful, misconstruing the phenomenon's history and significance, and lending support to calls for a "get tough" approach
Unwilling Mothers, Unwanted Babies makes an important contribution to the international literature on maternal neonaticide as well as the medicalization of deviance, and will be of interest to those working in law, sociology, criminology, women's studies, and gender history.
Kramar's treatise would be an excellent text for graduate level socio-legal studies. By weaving together historical, anthropological, and socio-legal narratives of early 19th and 20th century infanticide laws, Johnson Kramar persuasively argues against the feminist critique of medical disciplines, and shows how medical experts focused on the harsh socio-economic conditions of poverty and social exclusion that many young unwed mothers faced, as a cause of infanticide.
Unwilling Mothers, Unwanted Babies reviews the history of maternal neonaticide, from the passing of the English Infanticide Act, 1922, in England, through its adoption in Canada in 1948, to the current child abuse homicide proposals. Original data sources, including federal and provincial indictment case files, coroners' reports, reported legal cases, Hansard Parliamentary Debates, official crime statistics, newspaper accounts and expert medical texts allow for a unique examination into the depths of maternal neonaticide.
Unwilling Mothers, Unwanted Babies is a very good and unique contribution in a field where there are no other comparable books. By examining the historical conditions for the emergence of new laws governing infanticide, Kirsten Kramar brings original analytical insights to the infanticide debate.
Kirsten Johnson Kramar teaches in the Department of Sociology at the University of Winnipeg.
Acknowledgments
Introduction
1 Regulating Infanticide through Concealment of Birth
2 Unwanted Babies: Humanitarianism and the Infant
3 The Insanities of Reproduction: Medico-Legal Knowledge Informing Infanticide Law
4 Unwilling Mothers: The Disappearance of the "Unwanted" Baby
5 Vengeance for the Innocents: The New Medico-Legal Designation of "Infanticide" as "Child Abuse Homicide"
6 Retributive Justice: The Disappearance of Infanticide
Conclusion
Appendix A: Current Legal Framework Governing Maternal Neonaticide
References
Index
Find what you're looking for...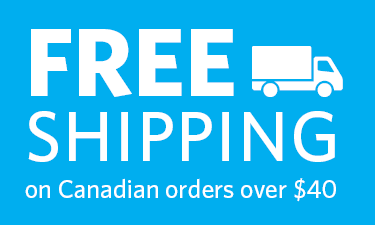 Stay Informed
Receive the latest UBC Press news, including events, catalogues, and announcements.
Publishers Represented
UBC Press is the Canadian agent for several international publishers. Visit our
Publishers Represented
page to learn more.