$59.95

Back Order
Ships in 4-6 weeks.
GO TO CART
Urban Reinventions
San Francisco's Treasure Island
University of Hawai'i Press
When it was built in 1937, Treasure Island was considered to be one of the largest man-made islands in the world. Located in the middle of San Francisco Bay, the 400-acre island was constructed out of dredged bay mud in a remarkable feat of Depression-era civil engineering by the US Army Corps of Engineers. Its alluring name is an allusion to the fabled remnants of the California Gold Rush found in the ocean sediment that formed the island.
This collection of essays tells the story of San Francisco's Treasure Island—an artificial, disconnected island that has paradoxically been central to the city's urban ambitions. Conceived as a site for San Francisco's first airport in an age of automobile and air transport, Treasure Island hosted the Golden Gate International Exposition (GGIE) in 1939 and 1940, celebrating the completion of the Golden Gate and the San Francisco–Oakland Bay Bridges. With particular focus on Asia and Latin America, the GGIE promoted peace, harmony, and commerce in the Pacific. Treasure Island's planned use as an airport was scuttled when World War II abruptly reversed the exposition's message of Pacific unity, and the US government developed Treasure Island and the adjacent Yerba Buena Island into a naval training and transfer station, which processed 4,500,000 military personnel on their way to the Pacific theater.
In the midst of a twenty-first-century high-tech boom and in one of the most expensive real-estate markets in the world, the city of San Francisco and its developers have proposed an ambitious model of military base reuse and green urbanism—a new eco-city of about 19,000 residents on Treasure Island and Yerba Buena Island. The project is synonymous with a growing global trend toward large-scale, capital-intensive land developments envisioned around ideas of sustainability and spectacular place making. Seen against the successive history of development, future visions for Treasure Island are part of a process of building and erasure that Horiuchi and Sankalia call urban reinventions. This is a process of radical change in which artificial, detached, and delimited sites such as Treasure Island provide an ideal plane for tabula rasa planning driven by property, capital, and state control.
With essays by contributors well known for their interdisciplinary work, Urban Reinventions demonstrates how a single site may be interpreted in multiple ways: as an artificial island, world's fair site, military installation, a semi-derelict relic of past lives, a toxic site of nuclear waste, and a future eco-city and major real estate development. The volume offers a wide spectrum of critiques of race, imperialism, gendered Orientalism, military land use, property capital exchange, new eco-cities, sustainability, and waste as a byproduct of development.
The book will be of interest to general readers as well as teachers, scholars, and practitioners in the fields of geography, architecture, city planning, urban design, history, environmental studies, American studies, Asian studies, and military history, among others.
Lynne Horiuchi and Tanu Sankalia have organized a fascinating collection of essays, many of them by prominent scholars, on the complex multi-layered history of Treasure Island, a man-made island in the middle of San Francisco Bay that has been reinvented in radically different ways over time. Essays look at the history of the island from multiple perspectives that go beyond simple observation and description. Although the island is small, its history provides a context for discussing issues of broader concern locally and globally: colonialism, racism, sustainability, symbolism and meaning, reinvention of urban space, and more.
Lynne Horiuchi (Editor)
Lynne Horiuchi is an architectural historian and independent scholar who received her PhD in 2005 from the University of California, Santa Barbara.
Tanu Sankalia (Editor)
Tanu Sankalia is associate professor in the Department of Art + Architecture and program director of the interdisciplinary program in Urban Studies at the University of San Francisco.
Find what you're looking for...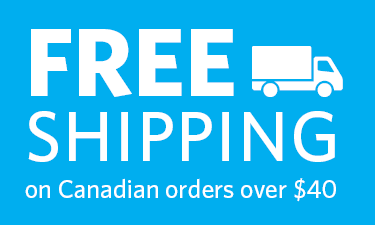 Publishers Represented
UBC Press is the Canadian agent for several international publishers. Visit our
Publishers Represented
page to learn more.