Vivre á nu
La surveillance au Canada
Athabasca University Press
Nombre de Canadiens savent que les organismes du gouvernement s'adonnent à de la surveillance de masse en utilisant les données téléphoniques et électroniques. Néanmoins, peu d'entre eux sont réellement conscients de l'influence réelle que cette surveillance a sur presque tous les aspects de leur vie quotidienne. Aujourd'hui, nous ne pouvons faire une promenade au centre-ville, assister à un cours, payer au moyen d'une carte de crédit, monter à bord d'un avion ou faire un appel sans que des données soient capturées et traitées. Où cette information s'en va-t-elle? Qui l'utilise? Qui en sort gagnant et qui en sort perdant? Est-ce que le prix à payer pour utiliser les médias sociaux et d'autres moyens de communication électronique est de desserrer notre emprise sur nos renseignements personnels? Au contraire, devrions-nous nous méfier des systèmes qui nous rendent plus que jamais visibles et, par conséquent, vulnérables aux yeux des autres?
Vivre à nu est l'œuvre d'une équipe de recherche multidisciplinaire et explique comment la surveillance s'accroît – pratiquement sans que personne y porte attention – dans toutes les sphères de notre vie. En analysant les principaux moyens employés par le secteur public et le secteur privé pour recueillir, faire le suivi, analyser et échanger des renseignements au sujet des citoyens ordinaires, les auteurs de l'ouvrage ont dégagé neuf grandes tendances dans le traitement des données personnelles. D'ailleurs, collectivement, ces neuf grandes tendances soulèvent des questions pressantes au sujet de la vie privée et de la justice sociale. Cet ouvrage vise non seulement à informer, mais également à changer le cours des choses. Il cible intentionnellement un grand public : les décideurs, les journalistes, les groupes de défense des libertés civiles, les enseignants et, par-dessus tout, les lecteurs du grand public.
« La nouvelle transparence : surveillance et tri social » s'inscrit dans le cadre des Grands travaux de recherche concertée financés par le Conseil de recherches en sciences humaines du Canada. L'initiative a pour objectif de comprendre les facteurs qui contribuent à l'utilisation de plus en plus répandue de la surveillance comme technologie de gouvernance, de même que ses principes sous-jacents, son infrastructure technologique et ses cadres institutionnels, et de circonscrire les conséquences sociales de la surveillance pour les institutions et les gens ordinaires. Vivre à nu est l'aboutissement des recherches effectuées au cours de ce projet échelonné sur sept ans. L'ouvrage est l'œuvre collective de onze membres de l'équipe de la nouvelle transparence: Colin J. Bennett, Andrew Clement, Arthur Cockfield, Aaron Doyle, Kevin D. Haggerty, Stéphane Leman-Langlois, David Lyon, Benjamin Muller, David Murakami Wood, Laureen Snider et Valerie M. Steeves.
Préface
Introduction: Comment la vie des Canadiens est-elle devenue transparente ?
1 Augmentation de la surveillance : De l'exception à la routine
2 Sécurisation et surveillance : Du droit à la vie privée aux risques pour la sécurité
3 Décloisonnement des secteurs : Le public et le privé, d'opposition à combinaison
4 L'ambiguïté croissante de l'information personnelle : De données identifiées à personnes identifiables
5 Augmentation de la surveillance mobile et de la géolocalisation : De qui êtes-vous à où êtes-vous ?
6 Mondialisation de la surveillance : De national à mondial
7 Intégration de la surveillance dans la vie de tous les jours : De la surveillance des personnes à la surveillance des objets
8 Prendre le virage biométrique : De la surveillance corporelle à la surveillance intracorporelle
9 S'observer les uns, les autres : Du « eux » au « nous »
Conclusion : Alors, que pouvons-nous faire ?
annexe 1 Foire aux questions sur la surveillance et les lois sur la protection de la vie privée
annexe 2 Films sur la surveillance
annexe 3 Foire aux questions sur la protection de la vie privée sur Internet
annexe 4 Organisations non gouvernementales canadiennes oeuvrant dans le domaine de la surveillance, de la protection de la vie privée et des libertés civiles
annexe 5 Suggestions de lecture
Find what you're looking for...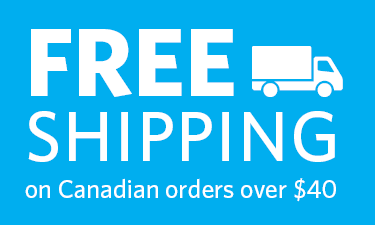 Publishers Represented
UBC Press is the Canadian agent for several international publishers. Visit our
Publishers Represented
page to learn more.