$62.95

Back Order
Ships in 4-6 weeks.
GO TO CART
Voices of Crime
Constructing and Contesting Social Control in Modern Latin America
The University of Arizona Press
Crime exists in every society, revealing not only the way in which societies function but also exposing the standards that society holds about what is harmful and punishable. Criminalizing individuals and actions is not the exclusive domain of the state; it emerges from the collective consciousness—the judgments of individuals and groups who represent societal thinking and values. Studying how these individuals and groups construct, represent, perpetrate, and contest crime reveals how their message reinforces and also challenges historical and culturally specific notions of race, class, and gender.
 
Voices of Crime examines these official and unofficial perceptions of deviancy, justice, and social control in modern Latin America. As a collection of essays exploring histories of crime and justice, the book focuses on both cultural and social history and the interactions among state institutions, the press, and a variety of elite and non-elite social groups. Arguing that crime in Latin America is best understood as a product of ongoing negotiation between "top-down" and "bottom up" ideas (not just as the exercise of power from the state), the authors seek to document and illustrate the everyday experiences of crime in particular settings, emphasizing underresearched historical actors such as criminals, victims, and police officers.
 
The book examines how these social groups constructed, contested, navigated, and negotiated notions of crime, criminality, and justice. This reorientation—in contrast to much of the existing historical literature that focuses on elite and state actors—prompts the authors to critically examine the very definition of crime and its perpetrators, suggesting that "not only the actions of the poor and racial others but also the state can be termed as criminal."
The eight essays focus almost exclusively on events between 1890 and 1960 and bring new and interesting perspectives to the conversation. The editors strive to present an intersectional approach to crime and policy in essays on the histories of Chile, Peru, Cuba, Argentina, and Mexico."—Choice

"An intriguing set of case studies, and the depth of each chapter suggests that important manuscripts are to come from each of the eight contributors, who have each done excellent work in the volume."—HAHR
 
Luz E. Huertas is a lecturer and coordinator of the Latin American Studies Minor at Fairleigh Dickinson University. She is also an associate researcher and member of the Editorial Committee of the Museo Regional de Atacama in Chile. Her work appears in in the journals Perspectivas Latinoamericas (Japan) and Cuadernos Interculturales (Chile).
 
Bonnie A. Lucero is an assistant professor in the Department of History at the University of Texas Rio Grande Valley. Her work appears in the journals Atlantic Studies: Global Currents, Journal of Transnational American Studies, and in the edited volume Human Rights, Race, and Resistance in Africa and the African Diaspora. She is a past Bill Gates Millennium Scholar.
 
Gregory J. Swedberg is an associate professor of Latin American history at Manhattanville College in New York. His work appears in the Latin Americanist and Journal of Family History, and in the edited volume Latin America in the World: An Introduction. He is a former Fulbright Hays Scholar.
Foreword by Ricardo D. Salvatore
Acknowledgments

Introduction: Studying the Construction, Negotiation, and Repression of Crime
Luz E. Huertas , Bonnie A . Lucero, and Gregory J . Swedberg
PART 1. Constructing Criminality: Otherness in the Discourses and Policies on Order and Progress
1 Traveling Criminals and Transnational Police Cooperation in South America, 1890–1920
Diego Galeano
2 Imagining Criminality: Race, Identity, and Crime in Peru, 1890s–1930s
Luz E. Huertas
3 Police Imagination: The Construction of Drug Users and Drug Trafficking in Chile, 1900–1950
Marcos Fernández Labbé
4 Between Fiction and Reality: Policiales and the Beginnings of the Yellow Press in Lima, 1940–1960
Sönke Hansen
PART 2. Navigating Criminalization: Agency and its Limits Amid State Violence
5 Order in an Occupied City: Police and Antiblack Violence in Cienfuegos, Cuba, circa 1899
Bonnie A . Lucero
6 Visions of Order: Criminality, Class, and Community Conceptions of the Police in 1920s Buenos Aires
Juandrea Bates
7 Prosecuting Deviance: Sexual Violence in Postrevolutionary Veracruz, 1920–1950
Gregory J . Swedberg
8 Between Barbarity and Tradition: Past and Present Representations of Lynching in Mexico
Gema Santamaría
Conclusion: Toward an Intersectional Vision of Crime
Bonnie A . Lucero

Selected Bibliography
Contributors
Index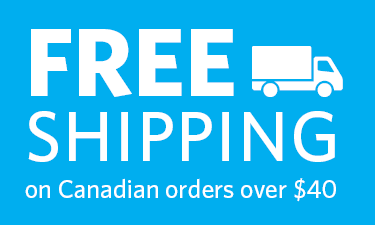 Find what you're looking for...
Publishers Represented
UBC Press is the Canadian agent for several international publishers. Visit our
Publishers Represented
page to learn more.