16 illus., 2 maps, 6 tables
Voices of Play
Miskitu Children's Speech and Song on the Atlantic Coast of Nicaragua
The University of Arizona Press
While indigenous languages have become prominent in global political and educational discourses, limited attention has been given to indigenous children's everyday communication. Voices of Play is a study of multilingual play and performance among Miskitu children growing up on Corn Island, part of a multi-ethnic autonomous region on the Atlantic Coast of Nicaragua.

Corn Island is historically home to Afro-Caribbean Creole people, but increasing numbers of Miskitu people began moving there from the mainland during the Contra War, and many Spanish-speaking mestizos from western Nicaragua have also settled there. Miskitu kids on Corn Island often gain some competence speaking Miskitu, Spanish, and Kriol English. As the children of migrants and the first generation of their families to grow up with television, they develop creative forms of expression that combine languages and genres, shaping intercultural senses of belonging.

Voices of Play is the first ethnography to focus on the interaction between music and language in children's discourse. Minks skillfully weaves together Latin American, North American, and European theories of culture and communication, creating a transdisciplinary dialogue that moves across intellectual geographies. Her analysis shows how music and language involve a wide range of communicative resources that create new forms of belonging and enable dialogue across differences. Miskitu children's voices reveal the intertwining of speech and song, the emergence of "self" and "other," and the centrality of aesthetics to social struggle.
Subtly nuanced, theoretically sophisticated, and delightfully accessible, this vibrant ethnographic study of Miskitu children's imaginative, multilingual, and intercultural play opens up exciting new perspectives on how indigenous identities persist and change in a globalizing world. Its particular focus on play as the performance and negotiation of children's social positions makes an important contribution to the literature on child socialization in the maintenance of indigenous languages and cultures."—Jane Freeland, co-editor of Language Rights and Language Survival: A Sociolinguistic and Sociocultural Approach

"This book is unique in how it brings together a novel ethnographic focus, ethnomusicology, and linguistic anthropology. Few ethnographies have been written about children in the anthropological literature, and even fewer have focused on children's interactions. Voices of Play provides a detailed look at the everyday exchanges and the play performances of children and adolescents of Miskitu descent who are marginalized in various ways within the Nicaraguan nation-state."—Barbra A. Meek, author of We are Our Language: An Ethnography of Language Revitalization in a Northern Athabaskan Community
Amanda Minks is an assistant professor of anthropology in the University of Oklahoma Honors College.
Figures
Preface: Listening to Language in a Contact Zone
Acknowledgments
1. Voices of Play
2. Histories and Contexts of Communication
3. Vocal Play in Multilingual Speech and Song
4. Performing Gender in Song Games
5. Power and Intertextuality in Pretend Play
6. Subjectivity and Citizenship in Institutional Per for mances
7. Intercultural Voices, Po liti cal Transformations
Notes
References
Index
Find what you're looking for...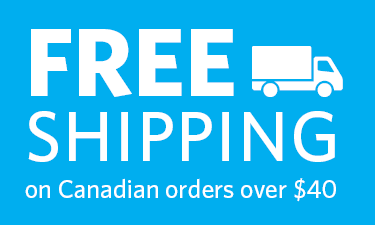 Publishers Represented
UBC Press is the Canadian agent for several international publishers. Visit our
Publishers Represented
page to learn more.