Colour photographs & maps throughout
Walking Distance
Extraordinary Hikes for Ordinary People
Oregon State University Press
Walking is simple, but it can also be profound. In an increasinglycomplex and frantic world, walking can simplify our lives. Itencourages intimate contact with places and people, promotes health,and is one of the most sustainable forms of recreation. Robert andMartha Manning invite readers to explore the pleasures of long-distancewalking in their inspiring new book, Walking Distance.
At the heart of Walking Distance are firsthanddescriptions of thirty of the world's great long-distance hikes,spanning six continents and ranging from inn-to-inn to backpackingtrips. Each entry—from Turkey's Lycian Way toVermont's Long Trail—features personal anecdotes, naturaland cultural history, and useful tips, including suggestions forpreparing for hikes and for additional reading. Each trail narrative isrichly illustrated with color photographs and maps.
Long-distance walking is good for you and good for the earth... But most of all, walking is a joyful celebration of life and the diverse, beautiful, and curious world in which we live.
Robert E. Manning is professor and chair of theRecreation Management Program in the School of Natural Resources at theUniversity of Vermont. Martha S. Manning is an artistwho practices in her Burlington, Vermont studio. Over the past decade,Robert and Martha Manning have walked dozens of long-distance trailsaround the world, including all the trails described in WalkingDistance.
The Walks
Alta Via 1 (Italy) • C&O Canal (Maryland, U.S.) •Camino de Santiago (Spain)• Cape Winelands Walk (South Africa)• Chilkoot Trail (Alaska, U.S. and B.C., Canada) • CinqueTerre (Italy) • Coast to Coast Trail (England) • ColoradoTrail (Colorado, U.S.) • Cotswold Way (England) • GreatOcean Walk (Australia) • Inca Trail (Peru) • John MuirTrail (California, U.S.) • Kaibab Trail (Arizona, U.S.) •Kalalua Trail (Hawaii, U.S.) • King Ludwig's Way (Germany)• Kungsleden (Sweden) • Long Trail (Vermont, U.S.) •Lost Coast Trail (California, U.S.) • Lycian Way (Turkey) •Milford Track (New Zealand) • Ocala Trail (Florida, U.S.) •Overland Track (Australia) • Paria River Canyon (Utah andArizona, U.S.) • South Downs Way (England) • SuperiorHiking Trail (Minnesota, U.S.) • Tahoe Rim Trail (California andNevada, U.S.) • Tour du Mont Blanc (France, Italy, Switzerland)•Walker's Haute Route (France, Switzerland) • WestCoast Trail (B.C., Canada) • West Highland Way (Scotland)
Find what you're looking for...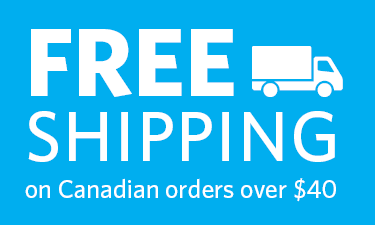 Publishers Represented
UBC Press is the Canadian agent for several international publishers. Visit our
Publishers Represented
page to learn more.