War Junk
Munitions Disposal and Postwar Reconstruction in Canada
War Junk reveals the complex political, economic, social, and environmental legacies of munitions disposal in Canada. During the Second World War, Canadian factories produced mountains of munitions and supplies, including some 800 ships, 16,000 aircraft, 800,000 vehicles, and over 4.6 billion rounds of ammunition and artillery shells. Although they were crucial to winning the war, these assets turned into peacetime liabilities when hostilities ended in 1945.
Drawing on comprehensive archival research, Alex Souchen provides a definitive account of the disposal crisis triggered by Allied victory and shows how Canadian policymakers implemented a disposal strategy that facilitated postwar reconstruction. Canadians responded to the unprecedented divestment of public property by reusing and recycling military surpluses to improve their postwar lives.
From the fear of deflating markets with surplus assets to the thriftiness of upcycling the remnants of war, Souchen argues that the disposal of munitions and supplies was integral to the making of postwar Canada.
This book will appeal to military and Canadian historians and those interested in material culture and military artifacts.
Awards
2022, Commended - C.P. Stacey Award
War Junk makes an entirely fresh contribution to a growing body of scholarship on Canada and war in the twentieth century.
Alex Souchen's fine work speaks to the enormous economic, political, as well as environmental consequences of wartime disposal. The breadth of this work is truly impressive.
With a sharp eye for detail, Alex Souchen has written an absolutely vital contribution to our understanding of the long shadows of war on the natural and built environment, political culture, and the economy.
This is a model monograph for connecting our military past to our environmental present. I salute War Junk as a work of Canadian history with global purpose.
Alex Souchen is a historian specializing in warfare, society, and the environment in Canada, based in Kingston. He received his PhD from the University of Western Ontario and held a SSHRC Postdoctoral Fellowship at the Laurier Centre for Military Strategic and Disarmament Studies. He currently holds an Associated Medical Services Postdoctoral Fellowship at Trent University's Frost Centre for Canadian Studies and Indigenous Studies.
Introduction: The Death and Life of War Machines
1 Preparing for Peace: Creating the Disposal Administration
2 Forms and Floods: Controlling Disposal Operations
3 Cleanup Crew: Disposal Logistics and Postwar Requirements
4 Assets to Ashes? Recouping Value from Depreciating Things
5 Resold and Reused: Surplus Assets and the Postwar Transition
6 Recycling and Reconstruction: Thrift, Hybridity, and Economic Recovery
Conclusion: The Legacies of Disposal
Notes
Select Bibliography
Index
Related Titles
The Politics of Procurement
Military Acquisition in Canada and the Sea King Helicopter
Cold War Fighters
Canadian Aircraft Procurement, 1945-54
A Small Price to Pay
Consumer Culture on the Canadian Home Front, 1939-45
By Graham Broad
The Price of Alliance
The Politics and Procurement of Leopard Tanks for Canada's NATO Brigade
By Frank Maas
An Army of Never-Ending Strength
Reinforcing the Canadians in Northwest Europe, 1944–45
Silent Partners
The Origins and Influence of Canada's Military-Industrial Complex
Edited by Alex Souchen and Matthew S. Wiseman
‹
›
Find what you're looking for...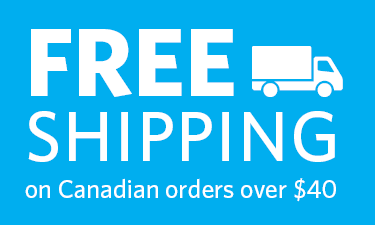 Stay Informed
Receive the latest UBC Press news, including events, catalogues, and announcements.
Publishers Represented
UBC Press is the Canadian agent for several international publishers. Visit our
Publishers Represented
page to learn more.