13 b&w photos and illustrations, 3 maps, 12 tables
Westward Bound
Sex, Violence, the Law, and the Making of a Settler Society
In the late nineteenth century, European expansionism found one ofits last homes in the North American West. While the settlement of theAmerican West was renowned for its lawlessness, the Canadian Prairiesenjoyed a tamer reputation symbolized by the Mountie and his legendarytriumph over chaos.

Westward Bound debunks the myth of Canada's peacefulWest and the masculine conceptions of law and violence upon which itrests by shifting the focus from Mounties and whisky traders tocriminal cases involving women between 1886 and 1940, where offencesranged from rape and wife-beating to husband murder and prostitution.In doing so, Erickson opens a window onto a world where judges'and juries' responses to the most intimate or violent acts werecoloured by a desire to shore up the liberal economic order bymaintaining boundaries between men and women, Native people andnewcomers, and capital and labour. Victims and accused could only hopeto harness entrenched ideas about masculinity, femininity, race, andclass in their favour. The results, Erickson shows, were predictablebut never certain.

This fascinating exploration of hegemony and resistance in keycontact zones not only complicates traditional narratives of prairieexceptionalism, it also draws the region's history into largerdebates about law, colonialism, and nation building. This book will bewelcomed by social and legal historians, those with an interest incolonial and frontier history, as well as scholars and students of lawand gender.

This book will be welcomed by social and legal historians, those withan interest in colonial and frontier history, as well as scholars andstudents of law and gender.
Awards
2012, Short-listed - Canadian Law & Society Association Book Prize
Fascinating...Erickson's substantive incorporation of elements beyond the text, including courthouse architecture, prairie visual culture and police photography, also enliven her discussion of legal and sociocultural developments...scholars of western Canadian legal, sex-trade and cultural history will find this book a valuable and engaging addition to both teaching and research.
This exploration of hegemony and resistance debunks the myth of Canada's peaceful settlement of the West.
An important and groundbreaking effort that re-centres attention on prairie history as a place where profound legal historical questions were examined and articulated ... Erickson's work has the potential to trigger a renaissance in prairie legal history.
By comparing and contrasting various areas of law, this book makes new links between race, gender, and class that are missing in works with a narrower focus ... An important contribution to existing literature.
Lesley Erickson is a historian and editor whospecializes in the history of gender, law, and nation building inwestern Canada.

Foreword

Introduction

1 Fruitful Land, Happy Homes, Manly Titans: Settlement Frontiers,Law, and the Intimate in Colonialism and Nation Building

2 They Know No Better: Maintaining Race and Managing Domestic Spaceat the Fringes of Civilization

3 The Most Public of Private Women: Prostitutes, Reformers, andPolice Courts

4 The Farmer, the Pioneer Woman, and the Hired Hand: SexualViolence, Seduction, and the Boundaries of Class

5 For Family, Nation, and Empire: Policing Drugs, Abortion, andHeterosexuality in the Interwar City

6 The Might of a Good Strong Hand: Domestic Violence, Wife Murder,and Incest

7 She Is to Be Pitied, Not Punished: The Murderess, the WomanQuestion, and the Capital Punishment Debate

Conclusion

Notes

Bibliography

Index
Related Titles
City of Order
Crime and Society in Halifax, 1918-35
Infidels and the Damn Churches
Irreligion and Religion in Settler British Columbia
By Lynne Marks
Four Unruly Women
Stories of Incarceration and Resistance from Canada's Most Notorious Prison
By Ted McCoy
Nothing to Write Home About
British Family Correspondence and the Settler Colonial Everyday in British Columbia
‹
›
Find what you're looking for...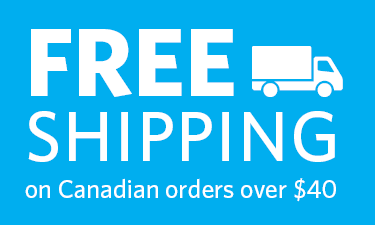 Publishers Represented
UBC Press is the Canadian agent for several international publishers. Visit our
Publishers Represented
page to learn more.