What Do You See?
Phenomenology of Therapeutic Art Expression
Jessica Kingsley Publishers
The author presents a varied menu of ideas and experiences in many areas - in research, in diagnosis, and in psychotherapy, each using art media with patients of all ages. She integrates art, phenomenology and gestalt psychology, describing specific techniques and findings.
Part I of the book lays out the theoretical foundations and the techniques; Part II addresses the formal components used in art therapy - line, shape and colour in their interrelated dynamics and discusses other aspects and modes of symbolic expression found in clients' work. Part III looks at symbolic expression through the scribble, offering a system of classification, diagnostic possibilities and case studies of work with eating disorders. Part IV focuses on art expression for art therapy diagnostics, including a method for qualitative diagnostics, and a first full diagnostic battery for adolescents. Part V is devoted to Holocaust children's art expressions, highlighting the power of art expression in children under ultimate stress, the intensity of their inner experience, and its visualization in the structure of the pictures.
The book is for art therapists and advanced students. It can be used as a textbook on phenomenological art therapy; for therapeutically-oriented art teachers, educators and social workers; and for practicing psychotherapists, to see that art is a source of expression demonstrating how a person is.
It feels like I am with her in the consultation room when she describes an episode with a patient. She is not just a technician. She is a professional, dealing with philosophy, past experience of other professionals and past history of the field, and her own history of work with patients.

– Dr Morris J Chalick
Dr Betensky has made a significant contribution to the literature of art therapy...what she has done is to provide us, not only with the kinds of creative syntheses exemplified in her diagnostic, therapeutic, and research work; she has also introduced us, clearly and vividly, to the basic elements of symbolic expression in art - line, shape, colour, etc - and how they can be viewed from a phenomenological perspective. We would do well to adopt those of her techniques which seem relevant and adapt them as needed in the flexible manner of the author herself. And we would do very well to emulate the kind of scholarship, clarity and creative synthesis evident in this book, whatever form our own work eventually takes.

– From the Foreword
the book has much to offer the open minded and eclectic art therapist who could adapt and use these ideas with a wide range of client groups in a variety of settings.

– Inscape
There is a freshness and simplicity to Betensky's approach that is attractive, with its emphasis on the immediate and the directly visible, and with its respect for the client's own perception. The structure of the book mirrors in some way this directness, with concise summaries beginning and ending each chapter and with clearly described theory interwoven with frequent, enlightening case illustrations, including many drawings and some colour reproductions... Betensky approaches [the reader] with a flexible, searching style that reflects her willingness to take unexpected directions in her quest for understanding and her ability to elucidate these thoughts for the reader...the exercises contribute to the book's practicality for the art therapy reader... This thoughtful, practical book presents multiple examples from clinical case material demonstrating the effectiveness of art therapy, particularly to the non-art therapist. It will serve art therapists and non-art therapists alike in presenting a focused view of the phenomenological approach to art therapy and its advantages.

– Art Therapy
Mala Gitlin Betensky, Ph.D., ATR, formerly visiting professor of art therapy at the University of Delaware in Newark and at Haifa University in Israel, is an art therapist and clinical psychologist in private practice in Washington, D.C.
She is the author of The Social Psychology of Adolescents (1954) and Self-Discovery through Self-Expression (1973).
Part I Philosophical Orientation and Method. 1. About phenomenology for art therapy. 2. The phenomenological method of art therapy. Part II Symbolic Expression in Art Therapy. 3. Symbolic expression of line. 4. Symbolic expression of shape. 5. Symbolic expression of colour. 6. Additional aspects and modes of symbolic expression. Part III Expressive Qualities of the Scribble. 7. The scribble, annotated. 8. The scribble as art therapy treatment of anorexia. 9. A schizoid episode in scribbles. Part IV Art Expression for Art Therapy Diagnostics. 10. Diagnostic test batteries for children. 11. A diagnostic test battery for adolescents. Part V 12. Art expression by children under ultimate stress (Terezin Concentration Camp, 1942-44).
The Market: Art therapists, psychotherapists, and all those interested in the use and study of art therapy.
Find what you're looking for...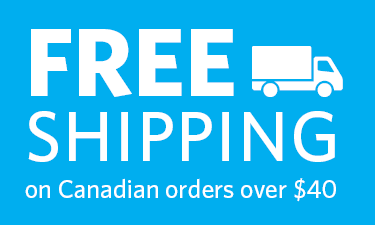 Publishers Represented
UBC Press is the Canadian agent for several international publishers. Visit our
Publishers Represented
page to learn more.