What Makes a Good Nurse
Why the Virtues are Important for Nurses
Jessica Kingsley Publishers
In recent years, the human values at the heart of the nursing profession seem to have become sidelined by an increased focus on managerialist approaches to health care provision. Nursing's values are in danger of becoming marginalised further precisely because that which nursing does best - providing care and helping individuals through the human trauma of illness - is difficult to measure, and therefore plays little, if any, part in official accounts of outcome measures. Derek Sellman sets out the case for re-establishing the primacy of the virtues that underpin the practice of nursing in order to address the question: what makes a good nurse? He provides those in the caring professions with both a rationale and a practical understanding of the importance that particular character traits, including justice, courage, honesty, trustworthiness and open-mindedness, play in the practice of nursing, and explains why and how nurses should strive to cultivate these virtues, as well as the implications of this for practice. This original and thought-provoking book will be essential reading for nurses and nursing students, care workers, care commissioners, and many others who work in the caring professions.
'The theoretical domain within which nursing seeks to fulfil its social mandate demands not only shared ideals but also systems and structures to enact them. Sellman has jumped headfirst into this treacherous intellectual and ethical minefield, and offered us an enticing new direction.'- Prof. Sally Thorne, University of British Columbia School of Nursing, Vancouver, Canada'Taking up the conundrum of what constitutes the "good nurse", Derek Sellman invites us into a lively and intelligent dialogue between science, morality, and applied practice. He guides us underneath our taken-for-granted understandings of such notions as courage, trustworthiness and open mindedness so that we encounter these professional virtues not as fossilized attributes to be known or possessed, but rather as intricately complex, delicately situated, and constantly evolving expressions of human practices within the conditions that shape them. Teasing apart the ideals these virtues represent, he challenges our usual approaches to thinking about the nature of nursing, encouraging us to reframe the manner in which we educate those who seek to learn the mysteries of its practice.'- Prof. Sally Thorne, University of British Columbia School of Nursing, Vancouver, Canada'This is perhaps the most thorough and outstanding coverage of the philosophical basis for nursing practice and nursing education that exists to date. What is nursing? What sort of people nurses should be? Derek makes this difficult but important area of nursing inquiry much, much easier. Powerful and elegant from start to finish, this book should be on the desk of every nurse.'- Prof. Diana Lee, Chair Professor of Nursing and Director, The Nethersole School of Nursing, The Chinese University of Hong Kong'Derek Sellman's text is both a timely and highly absorbing journey deep into the heart of nursing. It reveals a timeless and essential set of key virtues that should be a major part of the moral compass of every nurse. Subsequently, it should be read by all nurses - and most certainly by all nurse educators - who are interested in maintaining and promoting the vital moral characteristics of nursing now and in the future.'- Dr. Martin Woods, Senior Lecturer, School of Health and Social Services, Massey University, New Zealand'Nursing, according to Derek Sellman, is a MacIntyrian practice which can only flourish when it is not prevented from pursuing the completion of independent ideas. In What Makes a Good Nurse, being vulnerable, trustworthy and open-minded are central virtues studied critically to offer future perspectives. Situated in the realities of the nursing profession today, Sellman draws back on his rich experiences as a teacher of nursing and his deep reflections as a philosopher. This is what makes the book so authentic and easy to stroll through the realms of philosophy. Readers will certainly feel encouraged to engage in a fruitful conversation on moral understandings of contemporary professional nursing.'- Dr. Helen Kohlen, Sociologist, Junior Professor of Care Policy and Ethics, Faculty of Nursing, University of Vallendar, Germany
Derek Sellman qualified first as a mental health and then as a general adult nurse before studying for a BSc (Hons) in Nursing Studies at Manchester Polytechnic and a Master's Degree and PhD at the Institute of Education, University of London. He practiced as a nurse for many years before moving into nurse education in the late 1980s. He is the Editor of Nursing Philosophy and is now Associate Professor at the University of Alberta, Canada.
Foreword by Alan Cribb. Acknowledgements. Preface. Introduction. 1. Professional Nursing. 2. Human Vulnerability. 3. Practices and the Practice of Nursing. 4. Trust and Trustworthiness. 5. Open-mindedness. 6. The Place of the Virtues in the Education of Nurses. Conclusion. References.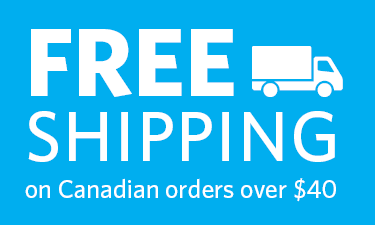 Find what you're looking for...
Publishers Represented
UBC Press is the Canadian agent for several international publishers. Visit our
Publishers Represented
page to learn more.