4 b/w photographs, 1 map, 1 table
White Man's Water
The University of Arizona Press
In recent years, efforts to recognize and accommodate culturaldiversity have gained some traction in the politics of US health care.But to date, anthropological perspectives have figured unevenly inefforts to define and address mental health problems. Particularlychallenging are examinations of Native peoples' experiences withalcohol.
Erica Prussing provides the first in-depth assessment of thepolitics of Native sobriety by focusing on the Northern Cheyennecommunity in southeastern Montana, where for many decades the federallyfunded health care system has relied on the Twelve Step program ofAlcoholics Anonymous. White Man's Water provides a thoughtful andcareful analysis of Cheyenne views of sobriety and the politics thatsurround the selective appeal of Twelve Step approaches despitewide-ranging local critiques. Narratives from participants in theseprograms debunk long-standing stereotypes about "Indiandrinking" and offer insight into the diversity of experiences withalcohol that actually occur among Native North Americans.
This critical ethnography employs vivid accounts of the NorthernCheyenne people to depict how problems with alcohol are culturallyconstructed, showing how differences in age, gender, and other socialfeatures can affect involvement with both drinking and sobriety. Thesetestimonies reveal the key role that gender plays in how Twelve Stepprogram participants engage in a selective and creative process ofappropriation at Northern Cheyenne, adapting the program to accommodatelocal cultural priorities and spiritual resources. The testimonies alsoilluminate community reactions to these adaptations, inspiring deeperinquiry into how federally funded health services are provided on thereservation.
This book will appeal to readers with an interest in Native studies,ethnography, women's studies, and medical anthropology. With itscritical consideration of how cultural context shapes drinking andsobriety, White Man's Water offers a multivocal perspective onalcohol's impact on health and the cultural complexities ofsobriety.
One of the most compelling strengths of this book is the vividness of the narratives selected by Prussing. The greatest contribution, and one that will be broadly influential, is her insistence on multiplicity and multivocality, in direct challenge to the totalizing and homogenizing discourses that abound across academia.
Erica Prussing is an assistant professor ofanthropology and community and behavioral health at the University ofIowa. She has published articles in Ethos and Culture,Medicine and Psychiatry.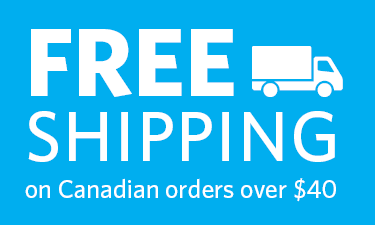 Find what you're looking for...
Publishers Represented
UBC Press is the Canadian agent for several international publishers. Visit our
Publishers Represented
page to learn more.