Whitewash
The Story of a Weed Killer, Cancer, and the Corruption of Science
It's the pesticide on our dinner plates, a chemical so pervasive it's in the air we breathe, our water, our soil, and even found increasingly in our own bodies. Known as Monsanto's Roundup by consumers, and as glyphosate by scientists, the world's most popular weed killer is used everywhere from backyard gardens to golf courses to millions of acres of farmland. For decades it's been touted as safe enough to drink, but a growing body of evidence indicates just the opposite, with research tying the chemical to cancers and a host of other health threats.     

In Whitewash, veteran journalist Carey Gillam uncovers one of the most controversial stories in the history of food and agriculture, exposing new evidence of corporate influence. Gillam introduces readers to farm families devastated by cancers which they believe are caused by the chemical, and to scientists whose reputations have been smeared for publishing research that contradicted business interests. Readers learn about the arm twisting of regulators who signed off on the chemical, echoing company assurances of safety even as they permitted higher residues of the pesticide in food and skipped compliance tests. And, in startling detail, Gillam reveals secret industry communications that pull back the curtain on corporate efforts to manipulate public perception.
  
Whitewash is more than an exposé about the hazards of one chemical or even the influence of one company. It's a story of power, politics, and the deadly consequences of putting corporate interests ahead of public safety.
Journalist Gillam exposes a plethora of scientific research, legal materials, and documentary evidence recovered from corporate and government resources to paint a damning picture of the peddling of glyphosate by Monsanto and other agribusinesses… Gillam expertly covers a contentious front where corporate malfeasance intersects with issues of public health and ecology.
Hard-hitting, eye-opening narrative…A forceful argument for an agricultural regulatory environment that puts public interest above corporate profits.
As veteran investigative journalist Gillam points out in this unsettling report on [glyphosate] and its drawbacks, most of the positive press comes from the herbicide's manufacturer, Monsanto, who, as the title suggests, 'whitewashed' the scientific data to validate its safety...This is a must-read for everyone concerned about the increasing burden of toxic chemicals in water and food, the health and environmental consequences thereof, and corporate influence on government agencies.
Whitewash reads like a mystery novel, as Gillam skillfully uncovers Monsanto's secretive strategies to convince countries around the world that its Roundup products are safe. As someone who has experienced similar actions by corporations firsthand in my work far too often, I am hopeful that Carey's book will be a wake-up call for more transparency about the dangers surrounding many chemicals in the marketplace.
In the grand tradition of Silent Spring, Carey Gillam's Whitewash is a powerful exposé that sheds light on a chemical that — to most of us — is both entirely invisible and yet profoundly damaging to our bodies and our environment. It is a deeply researched, entirely convincing account of the politics, economics, and global health consequences implicit in the spread of the world's most common herbicide.
Carey Gillam is a veteran journalist, researcher, and writer with more than twenty-five years' experience in the news industry covering corporate America. Since 1998, Gillam's work has focused on digging into the big business of food and agriculture. As a former senior correspondent for Reuters' international news service, and a current contract researcher and freelance writer, Gillam specializes in finding the story behind the spin–uncovering both the risks and rewards of the evolving new age of agriculture. Gillam's areas of experience include biotech crop technology, agrichemicals and pesticide product development, and the environmental impacts of American food production. Gillam has been recognized as one of the top journalists in the United States covering these issues. She is currently Research Director for the nonprofit U.S. Right to Know.
Preface & Acknowledgements
Introduction. A Silent Stalker
Chapter 1. What Killed Jack McCall?
Chapter 2. An Award-Winning Discovery
Chapter 3. The "Roundup Ready" Roll-Out
Chapter 4. Weed Killer for Breakfast
Chapter 5. Under the Microscope
Chapter 6. Spinning the Science
Chapter 7. A Poisoned Paradise
Chapter 8. Angst in Argentina
Chapter 9. Uproar in Europe
Chapter 10. When Weeds Don't Die, But Butterflies Do
Chapter 11. Under the Influence
Chapter 12. Seeking Solutions
Epilogue
Notes
Find what you're looking for...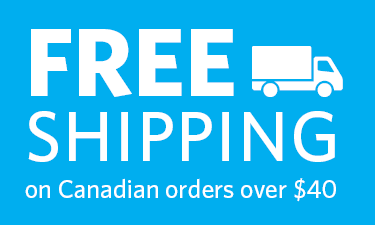 Publishers Represented
UBC Press is the Canadian agent for several international publishers. Visit our
Publishers Represented
page to learn more.