With Blood in Their Eyes
The University of Arizona Press
Winner, Spur Award for Best Western Long Novel (Western Writers of America) and Southwest Book Award (Border Regional Library Association)

On February 10, 1918, John Power woke to the sound of bells and horses' hooves. He was sharing a cabin near the family mine with his brother Tom and their father Jeff; hired man Tom Sisson was also nearby. Then gunfire erupted, and so began the day when the Power brothers engaged the Graham County Sheriff's Department in the bloodiest shootout in Arizona history.
Now Thomas Cobb, author of Crazy Heart and Shavetail, has taken up the story in this powerful and meticulously researched nonfiction novel. What seems at first a simple tale of crime and pursuit takes on much greater meaning and complexity as the story traces the past lives of the main characters and interconnects them—all leading back to the deadly confrontation that begins the book. Cobb cunningly weaves the story of the Power brothers' escape with flashbacks of the boys' father's life and his struggle to make a living ranching, logging, and mining in the West around the turn of the century. Deftly drawn characters and cleverly concealed motivations work seamlessly to blend a compelling family history with a desperate story of the brothers as they attempt to escape.
Grappling with themes of loyalty, masculinity, technology, and honor, this sweeping saga reveals the passion and brutality of frontier life in Arizona a hundred years ago. Richly authentic and beautifully written, With Blood in Their Eyes breathes dramatic new life into this nearly forgotten episode of the American West.
Cobb can really write. He develops characters and describes action as well as anyone who's done it. Put this one on your list."—Elmore Leonard, author of Raylan: A Novel

"To me, though, the beautifully narrated chase was everything, the Power boys reading tracks, reading the land, re-shoeing their horses, riding for their lives, and me, reading for mine."—Alan Cheuse, NPR

"Cobb's vivid descriptions of these wounded outlaws and expert, visceral suspense make this one of the best westerns of the year."—Publishers Weekly (Starred Review)

"With Blood in Their Eyes is much more than a chase story. It's a rich read, often told through flashbacks. Cobb's research is impeccable, his spartan prose poetic, and his description of the land transforms the country into a vivid, brutal character itself."—True West

"A narrative with the force of humanity behind it. This is a quality piece of historical fiction."—Southwestern American Literature

"Tom Cobb is a man who knows and writes of the West and archetypal Americans like few others. A singular achievement."—Scott Cooper, director of the film Crazy Heart

"Cobb delivers again with a brilliantly conceived novel of the waning days of frontier Arizona. He knows the land and the people and he brings them vividly to life in this tale of crime, pursuit, and adventure where nothing is quite as it seems. It is, as they used to say, a page-turner."—Paul Hutton, editor of Roundup!: Western Writers of America Presents Great Stories of the West from Today's Leading Western Writers
Thomas Cobb is the author of Crazy Heart and Shavetail as well as an award-winning short-story collection entitled Acts of Contrition. He grew up in Southern Arizona and now lives in Rhode Island with his wife.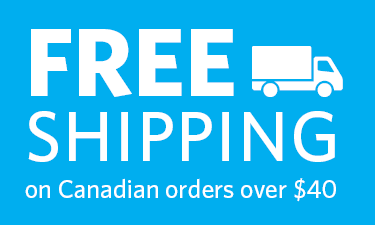 Find what you're looking for...
Publishers Represented
UBC Press is the Canadian agent for several international publishers. Visit our
Publishers Represented
page to learn more.