Writing the Hamat'sa
Ethnography, Colonialism, and the Cannibal Dance
Long known as the Cannibal Dance, the Hamat̓sa is among the most important hereditary prerogatives of the Kwakwa̱ka̱ꞌwakw of British Columbia. Writing the Hamat̓sa offers a critical survey of attempts to record, describe, and interpret the dance under shifting colonial policy. In the late nineteenth century, as anthropologists arrived to document the practice, colonial agents were pursuing its eradication and Kwakwa̱ka̱ꞌwakw were adapting it to ensure its survival. In the process, the dance – with dramatic choreography, magnificent bird masks, and an aura of cannibalism – entered a vast and variegated library of ethnographic texts.
Drawing on close, contextualized reading of published texts, extensive archival research, and fieldwork, Aaron Glass analyses key examples of overlapping genres over four centuries: the exploration journal, the territorial survey, the missionary polemic, settler journalism, government reports, anthropological works (especially by Franz Boas and George Hunt), poetry, fiction, and Indigenous (auto)biography.
Going beyond postcolonial critiques of representation that often ignore Indigenous agency in the ethnographic encounter, Writing the Hamat̓sa focuses on forms of textual mediation and Indigenous response that helped transform the ceremony from a set of specific performances into a generalized cultural icon. This meticulous work illuminates how Indigenous people contribute to, contest, and repurpose texts in the process of fashioning modern identities under settler colonialism.
This comprehensive critical survey of ethnographic literature on the Hamat̓sa ceremony will be an invaluable resource for scholars and students of the Northwest Coast in a range of disciplines – Indigenous studies, anthropology and history of anthropology, ethnohistory, BC studies, art history, museum studies, and material culture – as well as for Kwakwa̱ka̱ꞌwakw/Indigenous readers.
Aaron Glass explores the multifaceted history of the Hamat'sa dance from an intercultural, intertextual viewpoint, demonstrating how it has circulated in various contexts for more than a century. This extraordinary work is fundamentally an ethnography of anthropology itself.
Writing the Hamat̓sa incorporates probably every single text ever published on what is famously known as the Cannibal Dance. This is one of the best contributions to Northwest Coast anthropology, to the history of anthropology, and to Franz Boas's rendition of ethnographic data available today.
Aaron Glass is an associate professor at the Bard Graduate Center, New York. He is co-author, with Aldona Jonaitis, of The Totem Pole: An Intercultural History; editor of Objects of Exchange: Social and Material Transformation on the Late Nineteenth-Century Northwest Coast; and co-editor, wiht Brad Evans, of Return to the Land of the Head Hunters: Edward S. Curtis, the Kwakwa̱ka̱ꞌwakw, and the Making of Modern Cinema. His documentary films include In Search of the Hamat̓sa: A Tale of Headhunting.
Related Titles
At the Bridge
James Teit and an Anthropology of Belonging
Our Box Was Full
An Ethnography for the Delgamuukw Plaintiffs
By Richard Daly
Standing Up with G̲a'ax̱sta'las
Jane Constance Cook and the Politics of Memory, Church, and Custom
Shaping the Future on Haida Gwaii
Life beyond Settler Colonialism
By Joseph Weiss
Cataloguing Culture
Legacies of Colonialism in Museum Documentation
‹
›
Find what you're looking for...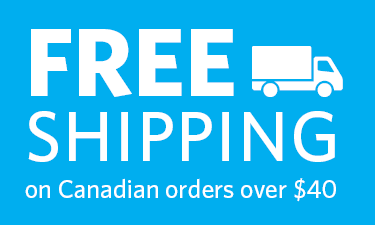 Publishers Represented
UBC Press is the Canadian agent for several international publishers. Visit our
Publishers Represented
page to learn more.