22 Things a Woman with Asperger's Syndrome Wants Her Partner to Know
Jessica Kingsley Publishers
Rudy Simone covers 22 common areas of confusion for someone dating a female with AS and includes advice from her own experience and from other partners in real relationships. She talks with humour and honesty about the quirks and sensitivities that you may come across when getting to know your partner. All the pivotal relationship landmarks are discussed, including the first date, sex, and even having children.
This entertaining and easy-to-read book will be ideal for anyone dating, or in a relationship with, an AS female. Women with AS themselves, and their families and friends, will also enjoy the book and find it useful. Counsellors and other professionals working with women with AS will find the insight offered extremely enlightening.
Simone writes with humour and candour about control issues, moods, sensory challenges, repetitive behaviours, special interests and more... I would recommend this book to both partners in a relationship in which a woman has Asperger's syndrome. A foreword by Tony Attwood and illustrations by Emma Rios further enhance the book. – Cynthia Parkhill Blog
In her inimitably warm, witty, and disarming style, Rudy Simone casts light on what you need to know about having a relationship with a woman on the spectrum. One of the most damaging stereotypes of autistic people is that they are uninterested in or incapable of intimacy, and Simone demolishes that stereotype while offering practical, down-to-earth tips that will help you navigate the nuances of forging a lasting relationship with an 'Aspergirl'. Addressing everything from sex, to sensory issues, to emotional vulnerability, to giving and receiving criticism in a caring and safe way, Simone offers a helpful road map that will help you avoid potential pitfalls with the one you love and start building a life of closeness, passion, and honesty together. – Steve Silberman, contributing editor of Wired magazine and neurodiversity blogger for the Public Library of Science
In great Rudy style, Ms Simone shares her frank honesty and first-hand knowledge of what females on the spectrum need, desire and deserve. Rudy Simone sheds light on the enigma surrounding females with Asperger Syndrome and shows her readers the whys and wonders behind the female with ASD. Thanks to Rudy, I can now see many mutually satisfying relationships possible between Aspergirls and their partners! Right on! – Liane Holliday Willey, author of Safety Skills for Women with Asperger Syndrome: How to Save a Perfectly Good Female Life
Reading Rudy's second book concerning 22 things was just as enlightening and informative as her first book. Whether you are male or female this book will speak your language. I love the down-to-earth approach Rudy takes and the plain speak she uses to take us there. I love the all rounded, no bull, tackle the unmentionable and answer the hard questions stuff that Rudy refuses to shun. Being in a relationship myself with an Aspergirl I recognise so many of the day to day issues. I wish I had read '22 things', so many years ago. It would have explained such a lot and saved us from some of the smog. No matter, it's here now. We need this book! – Wendy Lawson, psychologist, qualified counselor, social worker and autism advocate, author of many books on topics relating to Autism Spectrum Disorders, Victoria, Australia
*Silver medal winner in the 'Femininity/Sexuality' category of the Living Now Book Awards*

'There are many books that have been written about being in a relationship with a man with AS, but I have found none to be as insightful, accurate and understanding of both perspectives as this book by Rudy Simone. Each section of the book says it just the way it is; it is realistic, positive and unbiased.'

– From the Foreword by Maxine Aston, author of The Other Half of Asperger Syndrome, Aspergers in Love and The Asperger Couples Workbook
Rudy Simone does it again! Like her other books, Rudy provides the direct instruction empowering those desiring better understanding and appreciation of women with Asperger syndrome. The 'Partner's words' ending each chapter succinctly summarize and are great at driving home each one of the 22 points. My highest recommendation for anyone wanting a deeper and more meaningful relationship with the female with Asperger syndrome in their lives. – Stephen M. Shore, EdD, Assistant Professor of Special Education, Adelphi University, internationally known consultant and presenter on issues related to the autism spectrum
While we have considerable literature to help couples where a male partner has the characteristics of Asperger's syndrome, this is the first book to describe, explore and provide hope and practical advice for a relationship where a woman has these characteristics. Rudy Simone boldly goes where no author has gone before with insight and enterprise. This book will revive and rescue relationships. – From the foreword by Tony Attwood, Clinical Psychologist and author of many books including The Complete Guide to Asperger's Syndrome
I find this book extremely well written in a language that non autistic individuals can identify with and get the point of what Rudy Simone is trying to convey. – Deborah Lipsky, author of From Anxiety to Meltdown and Managing Meltdowns, Maine, USA
Rudy Simone is an Aspergirl, writer, speaker and AS consultant. She is the author of 22 Things a Woman Must Know If She Loves a Man with Asperger's Syndrome and Aspergirls, both published by Jessica Kingsley Publishers. She lives in the San Francisco Bay Area, California.
Foreword by Tony Attwood. Introduction. 1. So, you want to date an Aspergirl?. 2. Try feeling this!. 3. She is not broken. You don't need to fix her. 4. No wire hangers....Ever! Why she has control issues. 5. Everyone's a critic...But She's better at it than you. 6. Break on through to the other side. 7. It might seem like her special interest is herself. 8. She only needs one friend....and the winner is, You!. 9. Don't Be Cruel To a Heart That's True. 10. Home Is Where Her Heart Is..and her body much of the time. 11. Even If You Think of Her as a Woman, She Might Not. 12. Her Name Isn't Mommy...No Matter How Much She Loves Her Child. 13. How to turn a Hotbed into a Hot Bed. 14. Why Soothing Behaviors (formerly known as stimming) are good for her...and you. 15. Jumping for Joy...or bouncing, or twirling. 16. Tongue tied but not twisted. Just because she can't verbalize her emotions, doesn't mean she doesn't have them. 17. Depression—the enemy on our borders. 18. The Mood Swings...do more than duck. 19. Trust—Abuse It and Lose It. 20. Is it Obsession or is it Love?. 21. You may find more in common as you get older. 22. Aspergers is a reason, not a label, not an excuse. Last Words. Appendix.
Find what you're looking for...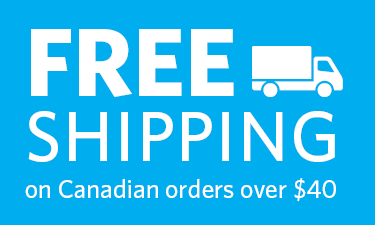 Publishers Represented
UBC Press is the Canadian agent for several international publishers. Visit our
Publishers Represented
page to learn more.