30 Animals That Made Us Smarter
Stories of the Natural World That Inspired Human Ingenuity
Did you know that mosquitoes' mouthparts are helping to develop pain-free surgical needles? Who'd have thought that the humble mussel could inspire so many useful things, from plywood production to a "glue" that can cement the crowns on teeth? Or that the design of polar bear fur may one day help keep humans warm in space? In everything from fashion to architecture, medicine to transportation, it may surprise you how many extraordinary inventions have been inspired by the natural world.

Take the woodpecker as one incredible example. Woodpeckers can face up to 1,2000 Gs of force, but they're protected from brain damage by the design of their beaks and skulls. These marvels of nature have inspired an array of cutting-edge ideas, from an advanced black box recorder for airplanes to an exceptionally strong bike helmet. In 30 Animals That Made Us Smarter, join wildlife biologist, TV host, and BBC podcaster Patrick Aryee as he tells stories of biomimicry, or innovations inspired by the natural world, which enrich our lives every day—and in some cases, save them.

With Aryee's infectious curiosity and sense of wonder as inspiration, venture with us into the hidden world of biomimicry. 30 Animals That Made Us Smarter will reveal animals' exceptional powers and change the way you look at the natural world forever.
Fascinating...Aryee's seamless balancing of animal facts and accessible technology writing makes for a thoroughly engaging and enjoyable read.
From well-insulated polar bears to tough-headed woodpeckers and tiny tardigrades, animals have lessons to impart, and 30 Animals That Made Us Smarter shares them with a perfect balance of conviviality and scientific research…. The result is a fun book that conveys the wonder of the natural world and explains science in an accessible, creative way.
As a biologist and self-confessed thrill seeker, Patrick Aryee has always had a fascination with how things work. Since 2012, Patrick has been a documentary filmmaker and wildlife TV presenter across a number of programs for major broadcasters, including the BBC and Sky. His ambition is to inspire and surprise us, as he takes us on a journey around the globe from the very comfort of our homes. Through his stories and animal encounters many of us have witnessed the raw power of fearsome predators like big cats, uncovered reality-defying super senses of nighttime hunters, and plunged the deep blue to swim alongside the mysterious creatures that call our oceans home. As the presenter of the hugely successful podcast 30 Animals That Made Us Smarter, Patrick now brings his words as a compelling orator to the written form in this his first book. 
Introduction: Blueprints
Chapter 1: The Kingfisher and the Bullet Train
Chapter 2: Octopus: The Ultimate Disguise
Chapter 3: Return from the Dead: The Tardigrade
Chapter 4: A Woodpecker and a Black Box
Chapter 5: Polar Bears and Insulation
Chapter 6: Mosquitoes, Wasps and Advances in Medical Technology
Chapter 7: Master-Builders: Termites
Chapter 8: Cod and the Cold
Chapter 9: Elephant Trunks and Bionic Arms
Chapter 10: Birds, Bats and Bots
Chapter 11: Fog Harvesters
Chapter 12: Sharks and Hospitals
Chapter 13: Explosive Back End: Bombardier Beetle
Chapter 14: Wind Farm Animals
Chapter 15: Hedgehogs and Helmets
Chapter 16: Packing a Punch: Mantis Shrimp
Chapter 17: Snake: Search and Rescue
Chapter 18: Natural Architects and Artists: Butterflies
Chapter 19: Giant Fish and Body Armor
Chapter 20: Cows and Eco-Friendly Sewage
Chapter 21: Pollution Solution: Manta Rays
Chapter 22: Glues from Life to Save Life… and Make Cupboards!
Chapter 23: Cats and Road Safety
Chapter 24: High-Rise Sponges
Chapter 25: Camels and Cool Medicines
Chapter 26: Lobsters and Space Telescopes
Chapter 27: Waterloo Station and Pangolins
Chapter 28: Swarms of Ants and Mini-Bots
Chapter 29: Implants and Shocking Tales
Chapter 30: Incy Wincy Rescue
Conclusion: "The machines aren't coming: they're already here"
 
Related Titles
Brilliant Green
The Surprising History and Science of Plant Intelligence
By Stefano Mancuso and Alessandra Viola
Thicker Than Water
The Quest for Solutions to the Plastic Crisis
By Erica Cirino
‹
›
Find what you're looking for...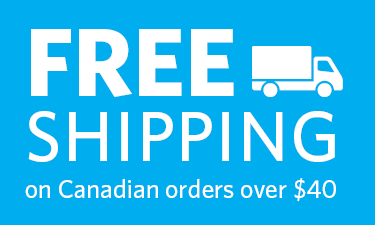 Stay Informed
Receive the latest UBC Press news, including events, catalogues, and announcements.
Publishers Represented
UBC Press is the Canadian agent for several international publishers. Visit our
Publishers Represented
page to learn more.