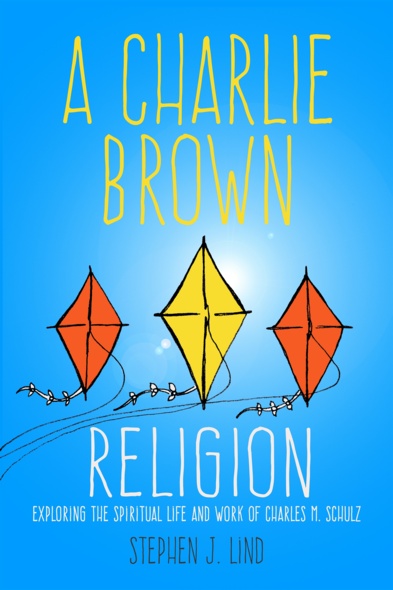 32 b&w photographs; 25 line illustrations; 2 tables
CA$30.95

Back Order
Ships in 4-6 weeks.
CA$62.95

Back Order
Ships in 4-6 weeks.
GO TO CART
A Charlie Brown Religion
Exploring the Spiritual Life and Work of Charles M. Schulz
University Press of Mississippi
Charles M. Schulz's Peanuts comic strip franchise, the most successful of all time, forever changed the industry. For more than half a century, the endearing, witty insights brought to life by Charlie Brown, Snoopy, Linus, and Lucy have caused newspaper readers and television viewers across the globe to laugh, sigh, gasp, and ponder. A Charlie Brown Religion explores one of the most provocative topics Schulz broached in his heartwarming work--religion.
Based on new archival research and original interviews with Schulz's family, friends, and colleagues, author Stephen J. Lind offers a new spiritual biography of the life and work of the great comic strip artist. In his lifetime, aficionados and detractors both labeled Schulz as a fundamentalist Christian or as an atheist. Yet his deeply personal views on faith have eluded journalists and biographers for decades. Previously unpublished writings from Schulz will move fans as they begin to see the nuances of the humorist's own complex, intense journey toward understanding God and faith.
"There are three things that I've learned never to discuss with people," Linus says, "Religion, politics, and the Great Pumpkin." Yet with the support of religious communities, Schulz bravely defied convention and dared to express spiritual thought in the "funny pages," a secular, mainstream entertainment medium. This insightful, thorough study of the 17,897 Peanuts newspaper strips, seventy-five animated titles, and global merchandising empire will delight and intrigue as Schulz considers what it means to believe, what it means to doubt, and what it means to share faith with the world.
It's been a big year for Charlie Brown and the rest of the cast of the beloved cartoon strip Peanuts.
This year marks the 65th anniversary of the comic strip with a new Peanuts movie coming out Nov. 6. That very same week, a book called A Charlie Brown Religion: Exploring the Spiritual Life and Work of Charles M. Schulz is also set to release.
Author Stephen J. Lind focuses on one of the most intriguing topics Charles Schulz approached in his work: religion.
'The book is an opportunity to explore just what was Charles Schulz's faith like and just how often did he put it in Peanuts, and how did he get away with it?' Lind said.
Schulz has been labeled as both an atheist and a fundamentalist, but Lind said Schulz really was neither.
'He had a really deep personal faith, but one of the things that I've really enjoyed doing in the book is working through what are the complexities of this very personal studied believer?' Lind said.
Throughout my entire life, I have seen my dad's faith in action. I love that the world will now have a book testifying of Dad's interest in the life of Jesus Christ. Stephen Lind's book, A Charlie Brown Religion, will lead you through Dad's life of faith and love for the Scriptures. Who is Jesus to Charles M. Schulz? After reading this book, you will know.
I don't think anyone has written about my dad and truly captured the essence of his character as completely and thoroughly as Stephen Lind has in this book. His research is commendable and his ability to stay away from 'judgment' and just present the facts in an engaging and sensitive way allowed who my dad was to shine through with brilliance.
Schulz's views on religion, the manner in which religion functions within the strip itself, and Schulz's widely publicized crisis of faith are important and widely discussed topics that deserve exactly the sort of serious and well-informed treatment found in this book. Schulz is one of the most important American comics creators, but surprisingly little has been written on him. This is an impressive and welcome contribution to comics studies and in particular to the study of Charles M. Schulz and his beloved Peanuts. The book is very well researched, and it clears up numerous confusions with respect to Schulz's religious views and how they interacted with his important artistic work.
Stephen J. Lind is assistant professor of business communication at Washington and Lee University. His work has appeared in scholarly journals such as ImageTexT, Journal of Religion and Popular Culture, and Journal of Communication and Religion. Further details on his work can be found at www.StephenJLind.com.
Find what you're looking for...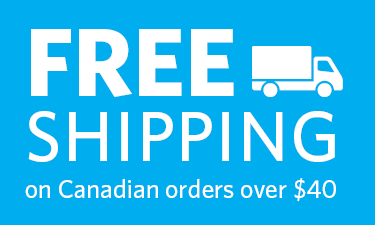 Stay Informed
Receive the latest UBC Press news, including events, catalogues, and announcements.
Publishers Represented
UBC Press is the Canadian agent for several international publishers. Visit our
Publishers Represented
page to learn more.