A Different Kettle of Fish
A Day in the Life of a Physics Student with Autism
Jessica Kingsley Publishers
"I'm looking at the Solar System display when I hear a child close by shouting at his mum, to which she replies 'No need to bite my head off!' I've heard of laughing your head off (to laugh a lot) and even biting your tongue (to be quiet) but biting someone's head off puts a rather more vivid picture into my mind!"
During a trip to London, taking in tube announcements, guitar shops, and the Science Museum Michael Barton explores and explains the confusing "neurotypical" world of contradictory signage, hidden meanings and nonsensical figures of speech.
His quirky and comic illustrations bring to life the journey from the comfort of his familiar university surroundings into the hectic bustle of central London.
A fun and enlightening read for friends, family, caring professionals and anyone interested in an alternative viewpoint on the world. Sure to "strike a chord" with other day trippers on the autism spectrum.
Absolutely bursting with little gems and insights. Michael gives the reader a very clear account of what life is really like for someone on the autism spectrum. What stands out is his ability to use easy to understand examples of how he thinks and sees the world. Essential reading for anyone involved with autism. – Sally Casey, Occupational Therapist, Kent Community Health NHS Trust
As a fan of Michael's first book on idioms, I was very pleased to read his latest work. In this new book, we accompany Michael, as he journeys through a typical day in his university life. It is simply delightful; as interesting and informative, as it is amusing. The content will make it a huge hit with most children on the spectrum, but for me, as the mother of a young man with ASD, it is the glimpse of Michael's successful life that makes it so compelling. From judo to guitar playing to student status, Michael is truly cool and my only beef with this excellent book is that it came to an end far too quickly! – K.I. Al-Ghani, special education teacher and trainer, author of The Red Beast and several books relating to special education for children and adults
As a parent I feel so much better having read this book. My biggest worry has always been what the future will hold for my son, but I can now see a light at the end of the tunnel. An inspiration for teenagers with Asperger's or high-functioning autism. – Parent of 14 year old boy with autism
This book is easy to read, with lots of pictures. It offers an insight into the thought processes of a person on the spectrum, which many others will be able to relate to. It gives readers the opportunity to be made aware of how everyday language, both spoken and written, can be confusing and ambiguous, and how this can affect a person trying to navigate the world, but that the right environment can allow a person to thrive. – Robyn Steward, autism trainer, mentor, consultant and author of The Independent Woman's Handbook for Super Safe Living on the Autistic Spectrum
Fascinating! On the one hand this book describes a journey into London through the eyes of a young man with autism, but beneath the surface is a voyage of self-discovery as Michael addresses his autism head-on and finds his place in the world. Highly recommended. – Jerry Hughes, CEO, Burgess Autistic Trust
I found 'A Different Kettle of Fish' to be a thoroughly entertaining book, indeed I was chuckling out loud at times. It reflects a day in Michael's life and his interpretation of standard phrases that we take for granted but which take on a strange and comical literal meaning for a person on the autism spectrum. I have a son on the autism spectrum and so I can empathise with many of the points that Michael makes as Michael (this is my son Michael not the author!) starts arbitrarily telling me everything there is to know about his latest favourite plane. 'Michael, you are driving me up the wall!' I say receiving a response 'Dad, how can you do that? You'll hit the ceiling!' This is a comforting read for all of us who have sat at traffic lights at road works looking at the sign 'Heavy Plant Crossing' and waiting for the oak tree to lumber across the road. Perhaps there is a little autism in all of us. – Dr D Faux, Senior Physics Lecturer, University of Surrey
I love Michael's amusing, yet reflective, illustrated account of a day in his shoes. Michael is sitting on the fence between the neurotypical and autistic worlds and acts as an interpreter to tell us what it's like on the other side. He has shown that with skill, focus and determination we can overcome the difficulties we face in life and is an example to us all. This book deserves a prominent place in every staffroom and classroom. – Christine Reveley, Inclusion Manager (SENCo) at a mainstream primary school in Kent
I loved Michael's book 'It's Raining Cats and Dogs' and now this book gives us further insight into the complexities of our use of language and how it is assumed we understand the illogicality of ambiguous expressions. The book describes Michael's journey through a day out in London with all the pitfalls of potential miscommunication. The book is witty and fun to read and captures Michael's very positive outlook to life. – Dr Judith Gould, Director, The NAS Lorna Wing Centre for Autism
Michael Barton has - once again - produced a beautiful and funny book, with his own fresh perspective on the bizarre idioms of the English language, rendering them more comprehensible to people on the autism spectrum. His attractive illustrations break up the text and the result is a gem of a slim book. – Simon Baron-Cohen, Professor of Developmental Psychopathology, Director of the Autism Research Centre, University of Cambridge
Michael Barton is a final year student studying Physics at the University of Surrey, UK. He gives talks to a wide range of audiences about his experiences of being at the high functioning end of the autistic spectrum, emphasising the positive aspects and relating these to the traits that scientists exhibit. Michael is the author and illustrator of It's Raining Cats and Dogs, also published by Jessica Kingsley Publishers. He is an accomplished musician, playing jazz piano, bass guitar, French horn, drums and percussion (including spoons) with a variety of bands. Michael is also the President of the University Judo club and is a keen rock climber. For more information see www.michaelbarton.org.uk. He lives in Guildford, UK.
Foreword by Delia Barton. Introduction. 1. Journey into the Unknown. 2. Would Alan Turing have passed the Turing Test?. 3. How long would a jumbo jet take to get to Pluto?. 4. Payment by Chicken. 5. Assorted Pig Organs. 6. The World is your Lobster. 7. Back in a Familiar World. Afterword. Glossary of Idioms.
Find what you're looking for...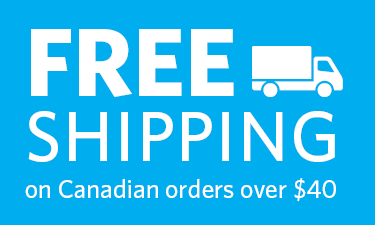 Stay Informed
Receive the latest UBC Press news, including events, catalogues, and announcements.
Publishers Represented
UBC Press is the Canadian agent for several international publishers. Visit our
Publishers Represented
page to learn more.