A Healthy Future
Lessons from the Frontlines of a Crisis
This gripping account of the COVID-19 experience in Saskatchewan goes beyond pandemic memoir to draw lessons we can use to create a healthier future.
Filled with moving stories of how COVID changed people's lives, Ryan Meili's deeply humane account of the pandemic draws on his unique experience as a doctor and as the leader of Saskatchewan's official opposition during the first two years of the outbreak. A Healthy Future reveals how the pandemic exposed and made worse problems in health-care, elder-care, education, and social supports – and details how we can do better.
Written with passion and commitment, this book offers a firsthand look at how the pandemic laid bare the shortcomings of Saskatchewan's – and Canada's – public health response, with tragic results. It also provides an inspiring vision of what Canadians can learn from the pandemic to create a healthier and more equitable future.
With its eye-opening descriptions of both the political and health-care response to the virus, this book will appeal to those seeking to understand what really happened during the pandemic, as well as policy makers, health-care professionals, and researchers and students studying the social determinants of health.
A Healthy Future is at once a pandemic narrative and a rich tapestry of observations. Drawing on insights from his multiple vantage points as the leader of Saskatchewan's Official Opposition, a family doctor, the spouse of a busy pediatrician, and the father of two young sons, Ryan Meili's engrossing account of COVID-19 in Canada reveals important lessons for our country's future.
This outstanding book offers a sweeping analysis of this period in recent history from a dozen or more angles – the impact on children, the deadly outbreaks in long-term care facilities, the view from a prison, and many other enlightening perspectives. There are few who witnessed the pandemic from both a seat in the legislature as well as the clinical frontlines of health care, and none who could document it better than this. Meili's writing is honest and frank. He manages to draw out specific lessons for his context in Saskatchewan, Canada, as well as critical messages to our broader society, to which we should pay heed.
Ryan Meili has extracted the critical lessons of the Saskatchewan COVID-19 experience, highlighting them with his rare combination of humility and courage. The result weaves together moving stories of real people affected by the ripple effects of the pandemic with a hard-hitting political analysis. This book is excellent. The lessons are poignant and deeply important
Family doctor and political leader is an unusual combination, but it's one that allows Ryan Meili to deliver a quietly searing diagnosis of how COVID-19 was mishandled in Saskatchewan. While A Healthy Future focuses on one province, it provides universal lessons on how to respond to a pandemic and other wrenching socio-political challenges.
A Healthy Future is a page-turning account of how the politics of COVID-19 affected provincial responses across Canada. Ryan Meili not only identifies issues related to the health care system but ongoing existing problems related to the distribution of economic and social resources among Canadians. I will be recommending this book to everyone in my network.
Ryan Meili writes with the compassion of a caring doctor and the passion of a changemaker. His engaging book on the COVID-19 pandemic helps us make sense of our recent past and imagine a healthy future.
A crucial read for all health care advocates in Canada, A Healthy Future portrays the harsh realities of COVID-19 for the people of Saskatchewan. As I read, I kept visualizing the thousands of horror stories from nurses who were trying to do the best they could, even though it was sadly often not enough. This book is an important reminder that a healthy future is not only in the hands of health ministers, just like a strong economy is not only in the hands of finance ministers.
Through a compassionate, empathetic, and justice-centred approach, Ryan Meili takes us on a journey to better understand the ways that the COVID-19 pandemic changed us forever as a nation, and as a people. His thought-provoking and riveting analysis provides a foundational understanding of how we as a community chose to respond to the pandemic and the differing consequences that those responses had on people, especially those who experience structural marginalization. Grounded in his own personal experiences, a strong evidence base, and a solution-oriented framework, this book is required reading for anyone who wants to better understand the collective role we all have in ensuring a healthier and more just society.
A Healthy Future presents the deeply human side of the provider caught in the maelstrom of the COVID-19 pandemic as they navigated patient need, political missteps and their own exhaustion and fear. It is a must read for anyone who wants to learn the lessons of this dreaded pandemic and build toward a safer and more prepared world.
Nothing defines us as Canadians more than our public health care system. Although the COVID-19 pandemic affected us all, not all of us had the same supports. The pandemic exposed the challenges of maintaining publicly funded and universally accessible health services across the country. Ryan Meili offers a unique perspective as both a practising politician and a physician. His retelling of the personal impact of the pandemic on so many people reminds us that we were all in it together.
In challenging times, real leaders step up. At the peak of the pandemic, from the halls of the legislature to the halls of the hospital, Ryan Meili did exactly that. A Healthy Future is a riveting tale of that challenging time and an important guide to better times ahead.
Ryan Meili has a unique vantage point on the COVID-19 pandemic. As both a frontline physician and the leader of the opposition in Saskatchewan, he combines political memoir with pandemic lessons. In a world where we seem eager to revise the past and forget the lessons of COVID-19, Meili provides a clear-eyed view of what happened, what should've happened, and what we can do better next time.
Ryan Meili is a family physician who focuses on health equity and social justice. He is the author of A Healthy Society: How a Focus on Health Can Revive Canadian Democracy. He has practiced family medicine in rural and Northern Saskatchewan, as well as in Saskatoon and rural Mozambique. In 2017 he was elected as the Member of Saskatchewan's Legislative Assembly for Saskatoon Meewasin, going on to serve as Leader of the Saskatchewan New Democratic Party and Leader of the Official Opposition in Saskatchewan from 2018–2022. He lives in Saskatoon with his wife, Mahli Brindamour, and their two sons, Abe and Gus.
Related Titles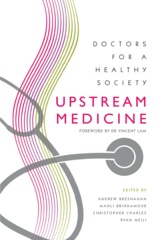 Upstream Medicine
Doctors for a Healthy Society
Edited by Andrew Bresnahan, Mahli Brindamour, Christopher Charles, and Ryan Meili
A Healthy Society, Updated and Expanded Edition
How a Focus on Health Can Revive Canadian Democracy
By Ryan Meili; Foreword by André Picard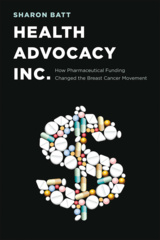 Health Advocacy, Inc.
How Pharmaceutical Funding Changed the Breast Cancer Movement
By Sharon Batt
Out of Milk
Infant Food Insecurity in a Rich Nation
By Lesley Frank
Cleaner, Greener, Healthier
A Prescription for Stronger Canadian Environmental Laws and Policies
Bootstraps Need Boots
One Tory's Lonely Fight to End Poverty in Canada
By Hugh Segal
Screening Out
HIV Testing and the Canadian Immigration Experience
‹
›
Find what you're looking for...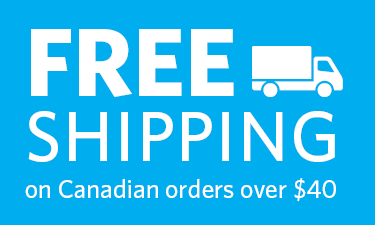 Stay Informed
Receive the latest UBC Press news, including events, catalogues, and announcements.
Publishers Represented
UBC Press is the Canadian agent for several international publishers. Visit our
Publishers Represented
page to learn more.