$21.95

Back Order
Ships in 4-8 weeks.
GO TO CART
A Little Book of Drugs
Activities to Explore Drug Issues with Young People
Jessica Kingsley Publishers
Many teenagers will come into contact with drugs, but do they know all the facts about drugs? What should they do if they feel pressured into taking drugs? Do they know the effects of taking drugs, and what the consequences might be?
This resource is packed with activities that inform young people about drugs, encourage them to think and talk about their values and attitudes to drugs, and help them make positive choices. The engaging activities explore different types of drugs and their effects, and issues such as risks, consequences, peer pressure, attitudes to drug-taking, and drugs and the media. This second edition is fully updated and contains many new activities.
With fun and imaginative activities ranging from ice-breakers and quizzes to role-play and poster-making, this book is suitable for use with young people aged 13–19, in groups and on-to-one. Teachers, youth workers, drug support workers, youth offending teams and social workers will all find this an invaluable resource.
There is a diverse collection of activities suitable for use with young people aged 13-19, covering a wide range of drugs, and divided into Warm-Ups, Activities and Review Tips. They are simple, stimulating and imaginative, allowing every reader to choose those appropriate for their own setting. – Nasen Special Magazine
This is clearly written and easily accessed workbook that sensibly includes both legal and illegal drugs, written by an author who clearly know her subject and her audience... straightforward and accessible, the activities are laid out well and easy to follow, with lots of tips and suggestions. – BACP Children & Young People
Vanessa Rogers is a qualified teacher and youth worker with over ten years' experience both at practitioner and management levels. Prior to becoming a nationally acclaimed youth work consultant, Vanessa managed a wide range of services for young people including a large youth centre and targeted detached projects in Hertfordshire, UK. Vanessa has written a number of popular resource books aimed at those working with young people, including A Little Book of Alcohol, A Little Book of Tobacco, Cyberbullying, Working with Young Women, 2nd edition, and Working with Young Men, 2nd edition. Vanessa's website can be found at www.vanessarogers.co.uk.
Acknowledgements. About the Author. Introduction. Ground rules. Part 1. Drugs Information. 1. Drug classification. 2. Illegal drugs and health risks. 3. Prescription drugs. 4. Over the counter drugs (OTC). 5. Herbal remedies. 6. Legal highs. 7. UK and Northern Ireland – Drug Misuse Act (1971). 8. USA – Controlled Substances Act (1970). 9. Involving parents and carers. Part 2. Warm Ups. 10. Definitions. 11. Stereotypes. 12. Drug Chair Swap. 13. Drug Pairs. 14. Describe It! 15. I Heard. 16. Drugs Wordsearch. 17. Word Scramble. 18. Drug Quiz. 19. Drugs in Sport Warm Up. 20. Work Scatter. Part 3. Activities. 21. Challenging the Stereotypes. 22. Drug Risk Continuum. 23. Making Decisions. 24. How I Learn. 25. Drugs – Problems and Benefits. 26. Acceptable/Unacceptable. 27. What Happens Next? 28. Drugs Jenga. 29. Exploring Attitudes to Cannabis. 30. Why Do Drugs? 31. Legal Highs. 32. Basic Drug Sorting Game.33. Posters. 34. Risks and Skills. 35. Media Watch. 36. Drugs, Alcohol and the Media. 37. Drugs and Medicine. 38. Prescription, Herbal, OTC or Neither? 39. Stimulant, Depressant or Hallucinogen? 40. Finding Out About Drugs. 41. Drugs in Sport Debate. 42. Walk On By? 43. Building Support Circles. Part 4. Review Tips. 44. Be Safe. 45. Drugs Bag. 46. Three Things. Additional Support.
Find what you're looking for...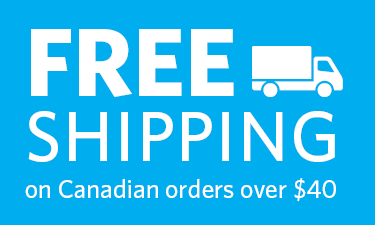 Publishers Represented
UBC Press is the Canadian agent for several international publishers. Visit our
Publishers Represented
page to learn more.