66 b&w illustrations, 4 maps, 7 tables
A Marriage Out West
Theresa and Frank Russell's Explorations in Arizona, 1900–1903
The University of Arizona Press
A Marriage Out West is an intimate biographical account of two fascinating figures of twentieth-century archaeology. Frances Theresa Peet Russell, an educator, married Harvard anthropologist Frank Russell in June 1900. They left immediately on a busman's honeymoon to the Southwest. Their goal was twofold: to travel to an arid environment to quiet Frank's tuberculosis and to find archaeological sites to support his research.

During their brief marriage, the Russells surveyed almost all of Arizona Territory, traveling by horse over rugged terrain and camping in the back of a Conestoga wagon in harsh environmental conditions. Nancy J. Parezo and Don D. Fowler detail the grit and determination of the Russells' unique collaboration over the course of three field seasons. Delivering the first biographical account of Frank Russell's life, this book brings detail to his life and work from childhood until his death in 1903. Parezo and Fowler analyze the important contributions Theresa and Frank made to the bourgeoning field of archaeology and Akimel O'odham (Pima) ethnography. They also offer never-before-published information on Theresa's life after Frank's death and her subsequent career as a professor of English literature and philosophy at Stanford University.

In 1906 Theresa Russell published In Pursuit of a Graveyard: Being the Trail of an Archaeological Wedding Journey, a twelve-part serial in Out West magazine. Theresa's articles constituted an experiential narrative based on field journals and remembrances of life in the northern Southwest. The work offers both a biography and a seasonal field narrative that emphasized personal experiences rather than traditional scientific field notes. Included in A Marriage Out West, Theresa's writing provides an invaluable participant's perspective of early 1900s American archaeology and ethnography and life out West.
A Marriage Out West provides a detailed insight into the intrigue of the early scramble by federal, state, and private organizations for access to Indigenous archaeological sites (almost universally lacking tribal input or consent) as well an exceptional woman's personal account of her experiences as a neophyte frontiersperson.'—Thatcher A. Rogers, Albuquerque Archaeological Society Newsletter

'Marvelous—a most unusual and valuable addition to our knowledge.'—Curtis M. Hinsley, Northern Arizona University

'Here is a deeply contextualized 'anthropology of anthropologists,' an incisive and exhaustively and sensitively researched and presented portrait of a young couple striving to be pioneers in a rapidly unfolding field at a highly consequential period in its development, and in their own.'—John R. Welch, editor of Dispatches from the Fort Apache Scout
Theresa Russell (1873–1936) was a noted scholar of satire in British Victorian novels and American utopianism, especially well-known for her many analyses of Robert and Elizabeth Barrett Browning. A professor of English and philosophy at Stanford University from 1906 to 1936, she wrote five well-received books and dozens of articles in addition to teaching and mentoring thousands of students.

Nancy J. Parezo is a professor emerita of American Indian studies at the University of Arizona. In addition to teaching at the institution for almost forty years, she was curator of ethnology at the Arizona State Museum.

Don D. Fowler is the Mamie Kleberg Distinguished Professor of Anthropology and Historic Preservation, Emeritus, at the University of Nevada, Reno (UNR). In 2019 the Don Frazier & Don Fowler Endowed Chair in Archaeology was established at UNR in his honor.
List of Illustrations
Introduction

PART I. SCHOLARLY LIVES AND EXPLORATIONS
1. Frank Russell and Theresa Peet
2. An Archaeological Survey, 1900-Style
3. Travels through Tusayan, 1900
4. Arizona Archaeology, 1901
5. Ethnography, 1901–1903
6. Life without Frank, 1904–1905
7. Writing a Travel Narrative

PART II. "IN PURSUIT OF A GRAVEYARD" BY THERESA RUSSELL
8. Over the Hill
9. The Trading Post
10. The Caravan
11. Up and Down the Chinle Valley
12. The Writer Lady and the Mormons
13. Togoholtazze Spring and Bokodokleesh Cañon
14. The Local Habitation
15. The Next Station
16. In Hopi-Land
17. Colorado Chiquito
18. The Desert at Night
19. Omega

PART III. A SCHOLAR'S LIFE
20. An English Professor at Stanford
Frank's and Theresa's Final Words
Acknowledgments
Documentary Sources
Appendix A. Journals Kept during the Summers of 1900
Appendix B. Collections
Abbreviations
Notes
References
Index
Find what you're looking for...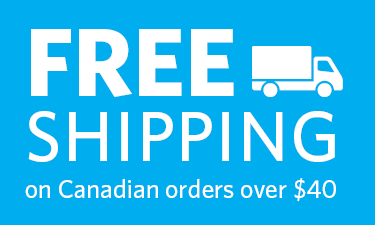 Stay Informed
Receive the latest UBC Press news, including events, catalogues, and announcements.
Publishers Represented
UBC Press is the Canadian agent for several international publishers. Visit our
Publishers Represented
page to learn more.