164 color and b&w illustrations
A Monastery on the Move
Art and Politics in Later Buddhist Mongolia
University of Hawai'i Press
In 1639, while the Géluk School of the Fifth Dalai Lama and Qing emperors vied for supreme authority in Inner Asia, Zanabazar (1635–1723), a young descendent of Chinggis Khaan, was proclaimed the new Jebtsundampa ruler of the Khalkha Mongols. Over the next three centuries, the ger (yurt) erected to commemorate this event would become the mobile monastery Ikh Khüree, the political seat of the Jebtsundampas and a major center of Mongolian Buddhism. When the monastery and its surrounding structures were destroyed in the 1930s, they were rebuilt and renamed Ulaanbaatar, the modern-day capital of Mongolia.
Based on little-known works of Mongolian Buddhist art and architecture, A Monastery on the Move presents the intricate and colorful history of Ikh Khüree and of Zanabazar, himself an eminent artist. Author Uranchimeg Tsultemin makes the case for a multifaceted understanding of Mongol agency during the Géluk's political ascendancy and the Qing appropriation of the Mongol concept of dual rulership (shashin tör) as the nominal "Buddhist Government." In rich conversation with heretofore unpublished textual, archeological, and archival sources (including ritualized oral histories), Uranchimeg argues that the Qing emperors' "Buddhist Government" was distinctly different from the Mongol vision of sovereignty, which held Zanabazar and his succeeding Jebtsundampa reincarnates to be Mongolia's rightful rulers. This vision culminated in their independence from the Qing and the establishment of the Jebtsundampa's theocractic government in 1911.
A groundbreaking work, A Monastery on the Move provides a fascinating, in-depth analysis and interpretation of Mongolian Buddhist art and its role in shaping borders and shifting powers in Inner Asia.
The brilliance of Uranchimeg Tsultemin's book lies in the recovery of material that has been overlooked—especially art, architecture, and ritual objects—and, moving beyond iconographic and stylistic analyses, to consider their sociopolitical history. Uranchimeg's use of a wide variety of written and material sources read together and against one another has produced a fascinating study.
A Monastery on the Move is an impressive and pioneering work. Uranchimeg Tsultemin, one of only a small handful of scholars of Mongolian Buddhist art that I am aware of, weaves history, religion, politics, and Buddhist art into a narrative that illuminates the interactions and mutual influences of these areas in Mongolian religious and political lives. She opens up the world of Mongolian Buddhist art in ways we have not seen before.
Uranchimeg Tsultemin is Edgar and Dorothy Fehnel Chair of International Studies at the Herron School of Art and Design, Indiana University-Purdue University-Indianapolis (IUPUI).
Find what you're looking for...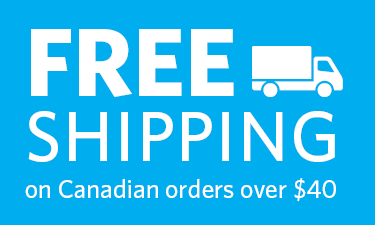 Publishers Represented
UBC Press is the Canadian agent for several international publishers. Visit our
Publishers Represented
page to learn more.