A Short Introduction to Attachment and Attachment Disorder
Jessica Kingsley Publishers
This book presents a short and accessible introduction to what 'attachment' means and how to recognise attachment disorders in children.
The author explains how complex problems in childhood may stem from the parent-child relationship during a child's early formative years, and later from the child's engagement with the broader social world. It explores the mindset of difficult and traumatised children and the motivations behind their apparently antisocial and defensive tendencies.
A Short Introduction to Attachment and Attachment Disorder includes case vignettes to illustrate examples, and offers a comprehensive set of tried-and-tested practical strategies for parents, carers and practitioners in supportive roles caring for children.
...a good starting point for prospective adopters and even professionals who have little knowledge or understanding of attachment issues... This is a simple, basic and easy book to read and a good introduction to attachment. – Adoption Today
The book will be a real help in staff development and training. There are excellent case studies, exercises and self-assessment 'tools'. – Caring Times
The usefulness of this book, for any professional working with children and young people who have any kind of attachment difficulty cannot be over stated. For those who have a limited knowledge, it is accessible, informative and practical. For those who have a greater knowledge, it highlights in jargon-free language the importance of understanding attachment. – Journal of Mental Health
This excellent book is a concise description of the core characteristics of early attachment experience and how this impacts on children's expectations of themselves, of others and of the world in general. Attachment disorders are described in detail with recommendations for interventions which facilitate more hopeful development. It is relevant to those working with children in any setting, but in particular to carers of children whose early life has been affected by adversity. – Dr Heather Geddes, Educational Psychotherapist, in Fostering Newsletter
This is a fabulous book if you are just at the beginning to learn about attachment theory or want a very quick reference guide. – CAFCASS Norwich
This book offers useful, practical advice, such as the importance of verbalising the child's thoughts and feelings and of responding to needs rather than just behaviours...highly recommended book. – The psychologist, Amy Critoph, Chartered Psychologist
`With lucid diagrams, chapter summaries, and a glossary, this text is useful for anyone seeking exposure to or review of the fundamentals of attachment theory. ` – EABP Newsletter, Alexa Hubbard
The first of these two books is aimed at practitioners working with troubled young children and their caregivers. Using the continuing story of a fictional boy, Matthew, it sets out to explain why children who have experienced serious adversity evince difficulties and offers practical suggestions for ameliorating these... the book reads as a professional autobiographical account of a journey with discoveries made along the way... the authors clearly have amassed considerable clinical experience and offer some insightful interventions. – Adoption & Fostering
Colby Pierce's A Short Introduction to Attachment and Attachment Disorders offers a concise description of how attachment works, its affects on children's behaviour and their relation to others and the world in general. Offering helpful case studies, the author looks at matters like arousal and over arousal, the components of effective treatment, the role of caregivers, and exactly how the parent-child relationship, in the very earliest period, affects the child's understanding of, and response to, those about him. This book is ideal for students and helpful for many practitioners. – Young Minds
Colby Pearce is Principal Psychologist at Secure Start, a private psychology practice based in Adelaide that provides assessment and psychotherapy services in the areas of child protection, inter-country adoption, refugees and community child and family psychology. He has extensive experience in the teaching and training of psychologists and other professionals particularly in relation to insecure and attachment disordered children.
A Short Introduction. Prologue: A Tale of Three Mice. Chapter 1. Understanding Attachment. What is Attachment? What are the origins of attachment? What is the Role of Attachment? How does Attachment Develop? What does Attachment look like? What Different Types of Attachment Exist? How does Caregiving Impact on Attachment? Accessibility and Responsiveness. Affective Attunement. Chapter Summary. Matthew's Story. Chapter 2. Understanding Attachment Disorder. What is Attachment Disorder? What are Attachment Representations? What is the Contribution of Arousal and Overarousal? What is the Significance of Parental Accessibility? How do I Know if a Child has an Attachment Disorder? What does Attachment Disorder look like? Chapter Summary. Matthew's Story Continued. Chapter 3. Parenting the Attachment Disordered Child. The Importance of Promoting Strong and Secure Attachment Relationships. First Principles. Addressing Accessibility Concerns. Changing Attachment Representations. Managing Arousal. Putting It All Together. Additional Considerations. Chapter Summary. Matthew's Story Continued. Chapter 4. Treating the Attachment Disordered Child - What to Expect. What constitutes effective treatment? A strengths perspective. Caregiver participation. Some secrets of how attachment disordered children are engaged in psychotherapy. Chapter Summary. Matthew's Story Continued. Postscript: Eyes are Mirrors for a Child's Soul. Glossary of Terms.
Find what you're looking for...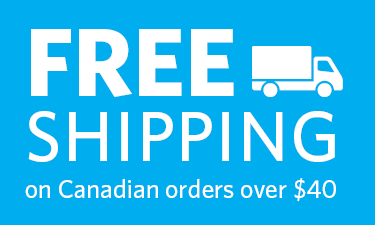 Publishers Represented
UBC Press is the Canadian agent for several international publishers. Visit our
Publishers Represented
page to learn more.