A Thousand Blunders
The Grand Trunk Pacific Railway and Northern British Columbia
During the first two decades of this century, the Grand Trunk Pacific Railway played an important part in the development of the north-central corridor of British Columbia. The GTP, which ran from Winnipeg via the Yellowhead Pass and Edmonton to Prince Rupert on the northwest coast, was built to supplant the Canadian Pacific line to Vancouver. The B.C. line was the most expensive and least remunerative of its sections and contributed ultimately to the company's collapse in 1919.
In A Thousand Blunders, Frank Leonard looks at why the "Road of a Thousand Wonders" failed to live up to the expectations forecast by company president Charles M. Hays and other senior managers. Not only was the railway built through a sparsely settled region, which generated little immediate traffic, but its economic difficulties were also compounded by the numerous mistakes made by managers at all levels: for example, their failure to respond adequately to labour shortages caused serious delays and prevented the company from proving Prince Rupert as an effective alternative harbour before World War I broke out.
For this book, Frank Leonard had access to a wealth of original documents, among them the GTP legal department files, providing him with insights into the decisions that formed the basis for policies in townsites and on Indian reserves. A Thousand Blunders is a provocative account of one of the greatest failures in Canadian entrepreneurial history. Richly detailed and thoroughly documented, it makes an important contribution to the fields of railway and business history, as well as to the study of the history of northern British Columbia.
This book is recommended reading for anyone interested in the business side of railroad history.
[A Thousand Blunders] is thorough and solidly researched. [This book] makes a useful contribution to our understanding of the role of the railway in developing northern British Columbia.
This is a well-crafted and eclectic monograph, one which makes an important contribution to our understanding of British Columbia's past. By tying together the administrative bumbling of the Grand Trunk's Pacific head office to the underdevelopment of north/central, one gets a clearer appreciation of the peculiarly stagnant development curve of the GTP corridor linking Prince George to Prince Rupert. Described as 'The Northern Leviathan,' the GTP created, obliterated, and hamstrung towns and cities, trespassed clumsily across reserves and failed to take advantage of its access to mineral and other resource wealth in an area over which it held the economic upper hand. Dr. Leonard has done stellar work in elevating business history from a hermetically sealed discussion of boardroom tactics and dividend clippers to a sophisticated examination of entrepreneurial agency. As a contributor to the urban, northern, business, First Nations, and economic historiography of British Columbia, this is an outstanding comprehensive effort.
Frank Leonard teaches in the Department of History at Douglas College, New Westminster, B.C.
Illustration and Figures
Preface
Abbreviations
1 Introduction: "A Tragedy Rather than Otherwise"
2 "In a Hole": Entry into British Columbia, 1902-12
3 "Banging Right through on a Straight Line": Construction
4 "Too Good or Too Fat for the Job": Labour Relations
5 "A Frail Little City": Prince Rupert
6 "A Hold-up Business": Acquisition of Indian Lands
7 "In the Hollow of the Corporation's Hand": Prince George
8 "For Pure Spite": Hazelton District
9 "Grand Trafficker of Promises": Operations, 1914-19
10 Conclusion: "The Tenderloin and the Hook"
Notes
Select Bibliography
Index
Find what you're looking for...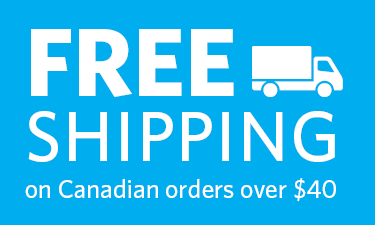 Publishers Represented
UBC Press is the Canadian agent for several international publishers. Visit our
Publishers Represented
page to learn more.