10 color, 89 b&w illustrations
$39.95

Back Order
Ships in 4-6 weeks.
GO TO CART
A Tokyo Anthology
Literature from Japan's Modern Metropolis, 1850–1920
University of Hawai'i Press
The city of Tokyo, renamed after the Meiji Restoration, developed an urban culture that was a dynamic integration of Edo's highly developed traditions and Meiji renovations, some of which reflected the influence of Western culture. This wide-ranging anthology—including fictional and dramatic works, essays, newspaper articles, political manifestos, and cartoons—tells the story of how the city's literature and arts grew out of an often chaotic and sometimes paradoxical political environment to move toward a consummate Japanese "modernity."
Tokyo's downtown audience constituted a market that demanded visuality and spectacle, while the educated uptown favored written, realistic literature. The literary products resulting from these conflicting consumer bases were therefore hybrid entities of old and new technologies. A Tokyo Anthology guides the reader through Japanese literature's journey from classical to spoken, pictocentric to logocentric, and fantastic to realistic—making the novel the dominant form of modern literature. The volume highlights not only familiar masterpieces but also lesser known examples chosen from the city's downtown life and counterculture.
Imitating the custom of creative artists of the Edo period, scholars from the United States, Canada, England, and Japan have collaborated in order to produce this intriguing sampling of Meiji works in the best possible translations. The editors have sought out the most reliable first editions of texts, also reproducing most of their original illustrations. With few exceptions the translations presented here are the first in the English language. This rich anthology will be welcomed by students and scholars of Japan studies and by a wide general audience interested in Japan's popular culture, media culture, and literature in translation.
The texts in this groundbreaking collection are impeccably translated into evocative and elegant English even as they retain the tone and style of the original Japanese. Overflowing with pathos and humor, melodrama and satire, there are excerpts from fiction, drama, poetry, even newspaper articles and political cartoons. These selections constitute a lively and varied sampling from a time of transition and turbulence, while the editors' introductory comments offer brilliant insights into this historical and cultural context. A Tokyo Anthology will become a classic, enjoyed by students of literature, history, and culture and by anyone interested in exploring this dynamic period when Japan was struggling to define itself as a modern nation.
This remarkable anthology introduces urban literature popular during Edo's transition to the modern capital of Tokyo, with the intent of rendering 'the tone and style of the original texts.
A Tokyo Anthology is a fascinating, highly original collection of freshly translated works with many distinctive illustrations. It covers mid-nineteenth-century Edo to turn-of-the-century modern Tokyo, a crucial transitional era often neglected in literary history. Organized under themes as well as chronology, each piece from an array of genres—some by famous names, others by little known figures—evokes the writer's often critical response to a particular moment in a constantly shifting landscape. The texts, through lively translations, explore both elite and popular culture and collectively chronicle the struggles of individuals coming to grips with the challenges of modernization in the rapidly growing, vast urban complex that is Tokyo. The general introduction offers a concise guide through the political, social, and cultural turns of this vibrant period, and the pocket introductions to each work set the context, succinctly enabling the reader to savor the atmosphere. An excellent anthology.
This anthology [is] an essential addition to the library of anyone interested in modern Japan, and especially those who teach modern Japanese fiction. Dylan McGee's scintillating, thought-provoking translation of Kawakami Otojirō's 'Oppekepe uta' (or more commonly 'Oppekepe bushi'; Oppekepe rap) is itself worth the price of the book and will serve as an excellent prompt to classroom discussion of issues relating to translation.
Sumie Jones (Editor)
Sumie Jones, a specialist in eighteenth-century comparative literature and Edo arts, is professor emerita of East Asian languages and cultures and comparative literature and a residential fellow of the Institute for Advanced Study, Indiana University.
Charles Shirō Inouye (Editor)
Charles Shirō Inouye is professor of Japanese at Tufts University.

Find what you're looking for...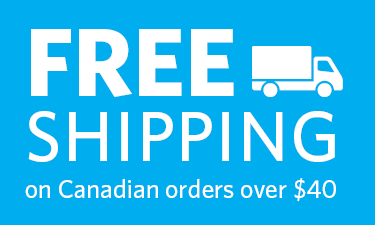 Publishers Represented
UBC Press is the Canadian agent for several international publishers. Visit our
Publishers Represented
page to learn more.