A Wilder West
Rodeo in Western Canada
In the North American imagination, the rodeo cowboy is one of the most evocative images of the Wild West. A frontier master, he is renowned for his masculinity, toughness, and skill. A Wilder West returns to rodeo's small-town roots to explore how, beneath its showman's surface, rodeo represents a way of life that simultaneously embodies and subverts our traditional understandings of power relations between man and nature, women and men, settlers and Aboriginal peoples.
Historian Mary-Ellen Kelm demonstrates that rodeo has been an important contact zone – a chaotic and unpredictable place of encounter – that challenged expected social hierarchies. Rodeo has brought people together across racial divides, creating friendships, rivalries, and unexpected intimacies. It was a place where competency was celebrated as much in the victories of cowgirls as cowboys. At the rodeo, if nowhere else, Aboriginal riders became local heroes, and rodeo queens spoke their minds.
A Wilder West complicates the idea of western Canada as a "white man's country" and shows how rural rodeos have carved out communities where different rules applied. Lavishly illustrated, this creative history will change the way we think about the West's most controversial sport.
Historians, anthropologists, and those with an interest in the history of sport, Aboriginal studies, and the West will welcome this creative history of rodeo.
By using rodeo as the central contact zone, Kelm provides a very interesting and nuanced way of examining settler and Aboriginal relations in Western Canada...Kelm's book makes an important contribution to Canadian history. She successfully demonstrates that Western Canadian settlers and Aboriginal peoples did not operate in a static fashion or interact solely along the rigid lines of the colonization narrative.
Mary-Ellen Kelm's book is a welcome addition to a somewhat sparse scholarly literature on the history of rodeo in Canada…overall, this study is well conceived and filled with personalized stories to keep readers interested and to deepen knowledge about localities. Kelm fulfills her intent to demonstrate the palpable 'linkages between cultural display and political action' in terms of colonial history and has also created a good resource for studies about masculinities linked to sport and identity...
I love this book. It is wonderfully written and, while clearly an academic look at the sport, always accessible and engaging. It documents an important part of our western tradition in a way that will captivate academics, rodeo devotees, and casual observers alike. From Nora Gladstone's poem to the in-depth look at the Williams Lakes and Lethbridges of the rodeo world, I finally lost track of the 'aha' moments in the book.
In this original and nuanced book, Kelm traces the rise, proliferation, and professionalization of rodeos to create a history of rodeo that defies simplistic interpretations.
A Wilder West is a richly imaginative, intensely readable, and at times simply brilliant book. It represents an important step forward in understanding more fully the rich complexities of small-town Canadiana, especially cowboy culture, the ambiguities of Canada's colonial project, and the history of rodeo in western Canada.
Mary-Ellen Kelm is a Canada Research Chair in the Department of History at Simon Fraser University. Her previous books include Colonizing Bodies: Aboriginal Health and Healing in British Columbia. She is an avid animal trainer, competing in agility and obedience with her dog, Rusty. She lives in North Vancouver with her husband, Don, and spends her summers outdoors, hiking and paddling in British Columbia.
Introduction
1 An Old-Timers' Town: Western Communities, Performance, and Contact Zones
2 Truly Western in Its Character: Identities, Affinities, and Intimacies at Western Canadian Rodeo
3 A Sport, Not a Carnival Act: Transforming Rodeo from Performance to Sport
4 Heavens No! Let's Keep It Rodeo! Pro Rodeo and the Making of the Modern Cowboy
5 Going Pro: Community Rodeo in the Era of Professionalization
6 Where the Cowboys Are Indians: Indian and Reserve Rodeo in the Canadian West
Conclusion
Glossary; Notes; Index
Related Titles
Aboriginal Peoples and Sport in Canada
Historical Foundations and Contemporary Issues
Edited by Janice Forsyth and Audrey R. Giles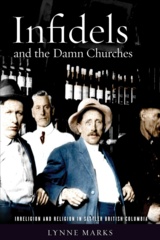 Infidels and the Damn Churches
Irreligion and Religion in Settler British Columbia
By Lynne Marks
‹
›
Find what you're looking for...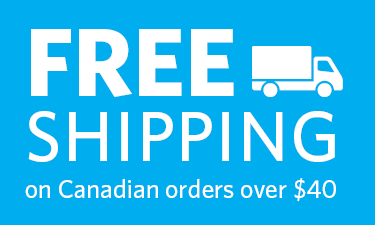 Publishers Represented
UBC Press is the Canadian agent for several international publishers. Visit our
Publishers Represented
page to learn more.