25 b&w photos, 3 line drawings
A World without Martha
A Memoir of Sisters, Disability, and Difference
Victoria Freeman was only four when her parents followed the standard medical advice of the day and sent her sister away to a distant, overcrowded institution. Martha was not yet two, but in 1960s Ontario there was little community acceptance or support for raising children with Down Syndrome at home. Except for occasional, painful visits, Victoria and Martha grew up in separate worlds, yet Martha's absence marked every aspect of Victoria's life.
In this frank and moving memoir, Victoria describes growing up in a world that excluded and dehumanized her sister. She writes too of her own lifelong journey to understand the policies and assumptions about disability that profoundly harmed Martha, her family, and herself. Despite society's long insistence that that only a "normal" life was worth living, changing attitudes to both disability and difference would eventually offer both sisters new possibilities for healing and self-discovery.
A World Without Martha is a searing account of the collateral damage of institutionalization on families, and especially siblings. It is also a story of love and loyalty – of the family ties, both traumatic and loving, conscious and unconscious – that bind us to one another over the course of a lifetime.
From social workers and activists to disability studies scholars and family members, this book is a must-read for anyone who wants to understand the impacts of exclusion and institutionalization on people with intellectual disabilities and their families.
Awards
2020, Short-listed - Bisexual Nonfiction, Lambda Literary Awards
A World without Martha reminds us that disability is not just an individual issue, it is a family issue.
Beautifully written, deeply personal yet equally accessible, this memoir by Victoria Freeman takes us on a journey of discovery. It weaves together the pain, loss, and long road to healing of one family with the powerful social forces that led to the institutionalization of Martha Freeman and so many other children with disabilities, and, finally, the slow movement to return them to a valued place in society. A World without Martha is a painful, powerful, and ultimately hopeful story that will help the reader understand why we segregate some members of society, the terrible impact on them and their families, and what it means to be human.
...the memoir provides important context of familial relationships from the first-voice of a family member who was affected by provincial care rather than from the usual archival documentation... Freeman carefully explains the historical context of children with disabilities in the 1960s while shedding light on the long-term effects of families who sent their children into provincial care.
Freeman's compelling memoir weaves together many stories about the lasting impacts of institutionalization.With power and honesty, she reveals how disabled people were, and continue to be, treated in Canada, and the deep, lasting effects this has on family relations.
Freeman's candid account illuminates the complex and far-reaching effects of institutionalization in the family and brings insight to essential human concerns including love, abandonment, and acceptance. It makes an important contribution to our understanding of families' experiences of separation and loss due to designations of 'difference.'
Most memoirs written about people born with Down Syndrome have been authored by family members, often in a reassuring manner intended to destigmatize the condition for the general public. The tone of this book is strikingly different. It is full of regret, ambivalence, and conflict. There is no denying the honesty embedded in the author's raw, unvarnished reflections of her family's missed opportunities of acceptance and reconciliation.
This is a raw, honest, and candid account of how institutional and ideological ableism – institutionalization and the separation of siblings as well as stigmatization, shame, and marginalization – impacts individuals, families, and their relationships in tragic, shattering, and unpredictable ways.
Victoria Freeman is a writer, theatre artist, educator, and public historian. She is the co-creator, with L'Arche Toronto Sol Express, of Birds Make Me Think about Freedom, a play about the experiences of peoples institutionalized for intellectual disability, which won a Patron's Pick award at the 2018 Toronto Fringe Festival. She serves on the advisory board of Uncovering the People's History, which documents the stories of institutional survivors and their families for Family Alliance Ontario. She also co-wrote the Talking Treaties Spectacle with Ange Loft of Jumblies Theatre, which was performed in 2017 and 2018 at Fort York in Toronto. Her previous book, Distant Relations: How My Ancestors Colonized North America, was shortlisted for the 2000 Writers' Trust Shaughnessy Cohen Prize for Political Writing. She teaches in the Canadian Studies Program at Glendon College, and in the History Department at York University, in Toronto.
Author's Note
1 Baby
2 Conceptions
3 One on Every Street
4 Substitutions
5 The Fairy Hill
6 Jesus Loves Me
7 Fair Exchange
8 "Progress and Happiness"
9 Revolutions
10 Normalization
11 Becoming Human
12 Into the Fire
13 Breakthroughs
14 Echoes
15 Crossing Over
16 Ashes
17 Remembering
18 Not Ending
19 Second Chances
20 How Far You've Come
21 Remember Every Name
Postscript; A Note on Sources
Related Titles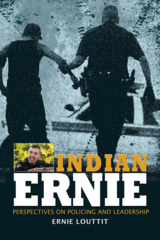 Indian Ernie
Perspectives on Policing and Leadership by Ernie Louttit
Four Unruly Women
Stories of Incarceration and Resistance from Canada's Most Notorious Prison
By Ted McCoy
Truth and Conviction
Donald Marshall Jr. and the Mi'kmaw Quest for Justice
‹
›
Find what you're looking for...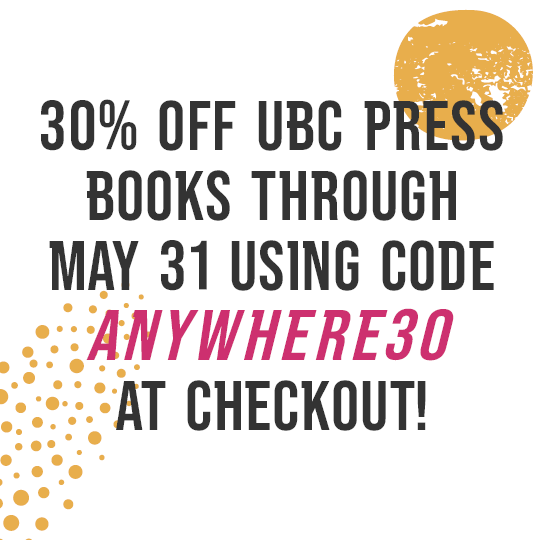 Stay Informed
Receive the latest UBC Press news, including events, catalogues, and announcements.
Publishers Represented
UBC Press is the Canadian agent for several international publishers. Visit our
Publishers Represented
page to learn more.