496 pages, 7 3/10 x 10 2/5
A-Z of Genetic Factors in Autism
A Handbook for Parents and Carers
Jessica Kingsley Publishers
The concept of a single condition known as 'autism' is
quickly becoming outdated, and is now understood to be an umbrella term
for a variety of predominantly genetic conditions. This can be
confusing for parents of children who have been diagnosed as having an
'autism spectrum disorder'.

A-Z of Genetic Factors in Autism provides parents with a
complete overview of the main genetic disorders associated with autism,
including those linked to growth differences, cardiovascular issues,
neurodevelopmental problems, immune dysfunction, gastrointestinal
disturbances and epilepsy. Kenneth Aitken demystifies the umbrella term
'autism' by alphabetically listing these conditions along with
information about how common they are, their causes, signs, and
symptoms, and for many, appropriate methods of treatment and
management. Information on support groups and sources of further
information are also included to help parents obtain any additional
support they need, and keep up to date with new developments in
research and practice.
This is a must-have book for any parent or carer who feels confused
by their child's diagnosis, or who seeks a better understanding of
the many genetic conditions linked to autism.
Kenneth Aitken is a practising clinical psychologist
and an independent autism consultant based in Edinburgh, UK.
Prelude. Introduction. Why might you need a book like this? Does one
size fit all as far as help/treatment goes? 'Alternative'
approaches. ASD and 'Inborn Errors of Metabolism'. Biochemical
individuality - are we all the same or do we differ? Is ASD getting
more common? A brief history of the ASDs. Consideration of some
strongly held views: That autism is one thing; That autism is
psychogenic in origin; That autism is outside the area of interest,
knowledge and expertise of specialties other than psychiatry; That
biological factors do not contribute to its genesis nor to its
development; That autism is largely an interest of child psychiatry,
and of limited interest to adult services. Early Presenting Features.
What sorts of things should give rise to early concerns? Parental age:
are older parents more at risk of having children with ASD? Parental
health; The At-Risk Pregnancy; The at-risk infant. Physical checklist.
Increased Head Circumference - do people with ASD have big heads?
General physical overgrowth - are people with ASD larger than most?
Obesity - is there a link between having ASD and being overweight? Skin
Pigmentation differences - are there differences in the skin that are
seen in people with ASD? Café-au-lait spots (Skin hyperpigmentation);
'Mongolian' spots: 'Chicken skin'; Other skin
differences; 'Cupid's Bow' shape to upper lip (AKA
'Mobius mouth'); Thumb adduction, External ear rotation, Upper
limb malformation and 6th and 7th Cranial Nerve abnormalities; Muscular
Involvement - are any muscle problems associated with ASD? Hemifacial
microsomia - are people with ASD more likely to have facial
asymmetries? Connective Tissue Disorders.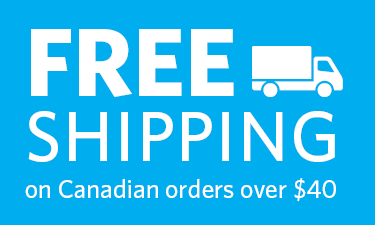 Find what you're looking for...
Publishers Represented
UBC Press is the Canadian agent for several international publishers. Visit our
Publishers Represented
page to learn more.