$52.95

Back Order
Ships in 4-6 weeks.
GO TO CART
ABC Cantonese-English Comprehensive Dictionary
University of Hawai'i Press
Cantonese is spoken by an estimated 73 million people worldwide. It remains hugely influential and a source of great pride—especially for its speakers in Hong Kong, where it flourishes as the predominant language and so sets Hong Kong apart linguistically from all of mainland China. The first and most authoritative reference of its kind to be published in the last forty years, ABC Cantonese-English Comprehensive Dictionary comprises about 15,000 lexical entries that are unique to the colloquial Cantonese language as it is spoken and written in Hong Kong today. Author Robert S. Bauer, a renowned lexicographer and authority on Cantonese, has utilized language documentation resources to the fullest extent by gathering material firsthand from dictionaries, glossaries, and grammars; newspapers and magazines; government records; cartoons and comic books; film and television; websites; and native speakers striding the sidewalks of Hong Kong to capture concretely contemporary Cantonese.
In addition to the Introduction, which presents an exhaustive description and analysis of Hong Kong Cantonese, this dictionary's special features include: alphabetical ordering of the lexical entries by their Jyut Ping romanized Cantonese pronunciations; parts of speech; cross-referencing with semantically related lexical items; variant pronunciations and written forms in Chinese characters and English letters; explanatory notes on social status and usage (literal, figurative, slang, jargon, humorous, obscene, obsolete, etc.); information on sociocultural, historical, and political aspects; and example sentences showing lexical usage in the context of spoken Cantonese.
Robert Bauer has produced an amazingly comprehensive and wonderfully accurate dictionary of the Cantonese language as currently spoken in Hong Kong. In fact, it is more than a dictionary: It is a veritable thesaurus of cultural and historical information on Hong Kong language and society unavailable elsewhere and will surely attract the growing number of Hong Kong residents and others who follow the heated debates surrounding Hong Kong Cantonese and its future. English speakers who want to understand and speak Cantonese will find their needs more than met by Bauer's dictionary. Because it follows the ABC Chinese Dictionary Series' alphabetic principle, users can look up a word once they know its pronunciation and spelling in the Jyut Ping romanization system. Similarly, a Cantonese—or Mandarin—speaker who wants to check a Cantonese phrase or look for an English translation needs only to know its Jyut Ping spelling.
Robert Bauer has devoted much of his career to studying Hong Kong Cantonese—with its colorful expressions and ingenious written characters—at the grass-roots level, making him uniquely qualified to produce this much-anticipated work. Focusing on distinctively Cantonese expressions, including loan words, idioms, and slang, and illustrated with representative examples of usage, this dictionary will be a standard reference for all students of Cantonese language and culture.
Robert S. Bauer is honorary linguistics professor at the University of Hong Kong and formerly professor of Chinese linguistics at the Hong Kong Polytechnic University. He received the Spirit of Hong Kong Award for cultural preservation in 2017.
Find what you're looking for...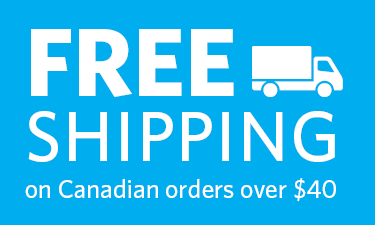 Publishers Represented
UBC Press is the Canadian agent for several international publishers. Visit our
Publishers Represented
page to learn more.