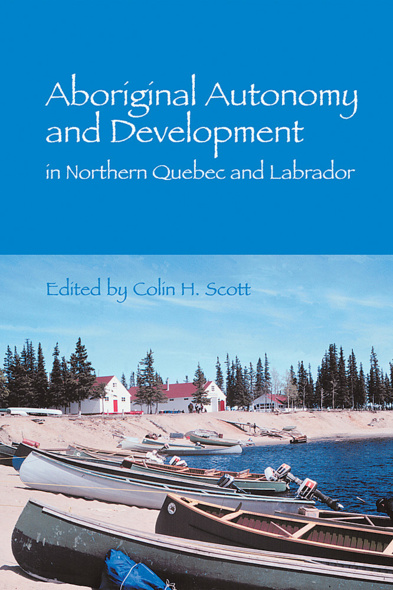 Aboriginal Autonomy and Development in Northern Quebec and Labrador
The Canadian North is witness to some of the most innovative efforts by Aboriginal peoples to reshape their relations with "mainstream" political and economic structures. Northern Quebec and Labrador are particularly dynamic examples of these efforts, composed as they are of First Nations territories that until the 1970s had never been subject to treaty but are subject to escalating industrial demands for natural resources.
The essays in this volume illuminate the process of indigenous autonomy and development in northern Quebec and Labrador. Contributors include academic specialists, Aboriginal leaders, and professionals employed within Aboriginal governments who address key conditions for autonomy and development: the definition and redefinition of national territories as cultural orders clash and mix; control of resource bases and maintenance of environments upon which northern regional economies can depend; renewal and reworking of cultural identity; and the healing of community as people cope with the damage inflicted by continued colonial intrusion into Aboriginal lands and lives.
This book will be important to all those who seek a deeper understanding of northern and Aboriginal realities. It concerns issues that we cannot, as a society, afford to neglect.
Colin Scott is a true, lifetime ambassador of the Aboriginal North to the intellectual community. The essays in this book combine unique and brilliant scholarship with the even rarer quality of respecting the importance of Aboriginal environmental and social wisdom.
An absorbing and very important collection of essays dealing with Aboriginal rights, titles, and struggles in Northern Quebec and Labrador. It will be a valuable resource as a teaching tool ... and to scholars, consultants, policy makers, and analysts. It will be particularly helpful to those wanting a deeper understanding of legal, cultural, and resource use conflicts in the James Bay, northern Quebec, and Labrador regions.
Colin H. Scott is an associate professor in the Department of Anthropology, McGill University.
Foreword and Acknowledgments
1 Introduction: On Autonomy and Development / Colin H. Scott
2 Healing the Past, Meeting the Future / Peter Penashue
Part One: (Re)defining Territory
3 Shaping Modern Inuit Territorial Perception and Identity in the Quebec-Labrador Peninsula / Ludger Müller-Wille
4 Writing Legal Histories on Nunavik / Susan G. Drummond
5 The Landscape of Nunavik/The Territory of Nouveau-Québec / Peter Jacobs
6 Aboriginal Rights and Interests in Canadian Northern Seas / Monica E. Mulrennan and Colin H. Scott
7 Territories, Identity, and Modernity among the Atikamekw (Haut St-Maurice, Québec) / Sylvie Poirier
Part Two: Resource Management and Development Conflicts
8 Voices from a Disappearing Forest: Government, Corporate, and Cree Participatory Forestry Management Practices / Harvey Feit and Robert Beaulieu
9 Conflicts between Cree Hunting and Sport Hunting: Co-Management Decision-Making at James Bay / Colin H. Scott and Jeremy Webber
10 Becoming a Mercury Dealer: Moral Implications and the Construction of Objective Knowledge for the James Bay Cree / Richard T. Scott
11 Media Contestation of the James Bay and Northern Quebec Agreement: The Social Construction of the Cree Problem / Donna Patrick and Peter Armitage
12 Low-level Military Flight Training in Quebec-Labrador: The Anatomy of a Northern Development Conflict / Mary Barker
13 The Land Claims Negotiations of the Montagnais or Innu of the Province of Quebec and the Management of Natural Resources / Paul Charest
Part Three: Community, Identity, and Governance
14 Community Dispersement and Organization: The Case of Ouje-bougoumou / Abel Bosum
15 Gathering Knowledge: Reflections on the Anthropology of Identity, Aboriginality, and the Annual Gatherings in Whapmagoostui, Quebec / Naomi Adelson
16 Building a Community in the Town of Chisasibi / Sue Jacobs
17 Cultural Change in Mistissini: Implications for Self-Determination and Cultural Survival / Catherine James
18 The Decolonization of the Self and the Recolonization of Knowledge: The Politics of Nunavik Health Care / Josée G. Lavoie
19 Country Space as a Healing Place: Community Healing at Sheshatshiu / Cathrine Degnen
20 The Concept of Community and the Challenge for Self-Government / Hedda Schuurman
21 The Double Bind of Aboriginal Self-Government / Adrian Tanner
22 Afterword: Reflections on Strategy / Colin H. Scott
Index
Find what you're looking for...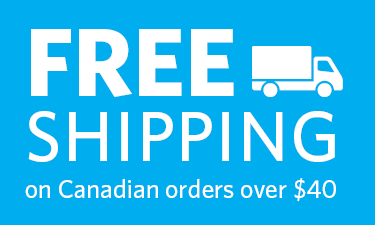 Publishers Represented
UBC Press is the Canadian agent for several international publishers. Visit our
Publishers Represented
page to learn more.