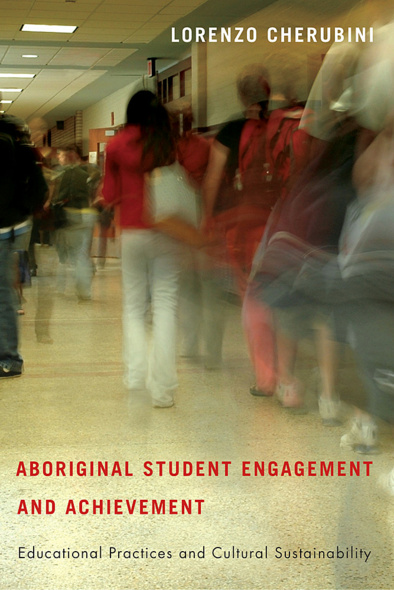 Aboriginal Student Engagement and Achievement
Educational Practices and Cultural Sustainability
Aboriginal people in Canada want an education that reflects their cultural values and linguistic heritages. They want an education that will foster their children's sense of engagement and identity, putting them on the path to success. When students enter public school systems, however, they encounter curriculums and pedagogies that marginalize them as learners.
Lorenzo Cherubini investigates the effectiveness of attempts to introduce culturally relevant programs in Ontario, where the province has documented an achievement gap between Aboriginal and non-Aboriginal students. He turns the spotlight on a rare success story – one high school's attempt to recognize Aboriginal students' cultural and academic needs while helping them to build relationships with non-Aboriginal students. In this insightful study, teachers, students, youth counsellors, parents and caregivers, community leaders, and administrators share their thoughts on the effectiveness of the program, adding their voices to the existing literature and a human face to quantitative data on Aboriginal education and public policy in Ontario.
Aboriginal students constitute one of the fastest-growing groups in Canada's public schools. This timely, incisive study reveals how the current system is failing indigenous students and offers recommendations for enhancing their academic achievement levels in Ontario, Canada, and abroad.
This book offers important new insights that will interest scholars of Aboriginal education, teacher education, and Aboriginal leadership, as well as practising teachers, principals, and school board administrators in higher education.
Importantly, [this] book not only tells a story of Aboriginal students in public education systems but also situates the narrative within a broader socio-historical context that serves to provide the reader with significant insights into how the education system in Canada has failed Aboriginal youth ... Cherubini's book offers a significant contribution to the landscape of Aboriginal education, opportunities to make further advances in this field, and expands on specific areas related to learning in order to provide increased clarity into the nature of how Aboriginal students learn most effectively.
This book shows that Aboriginal culture can peacefully coexist within a mainstream school system and, more importantly, that sustained attention to Aboriginal culture and identity can advance Aboriginal students' academic success and, fundamentally, their feeling of belonging in education.
A refreshing and insightful book. Most of what is published in the field of Aboriginal education focuses on historical, political, and narrative issues. Not enough has been written about in-school and in-class interventions. Cherubini offers us an unprecedented study of how policy manifests itself in practice, introducing us to students and staff directly involved in creating change.
Lorenzo Cherubini specializes in teacher development and policy analysis and is the author of numerous books, book chapters, and articles. He is the editor of the AABSS Journal, an annual publication of the American Association of Behavioral and Social Sciences (AABSS).
Foreword / Lyn Trudeau
Introduction
Part 1: Background
1 Evoking the Past, Framing the Future
2 Setting the Story
Part 2: From Theory to Practice
3 The Conversations
4 Subplots
5 Climax: Learning from the Stories
Appendices
Works Cited; Index
Related Titles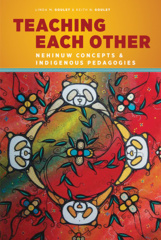 Teaching Each Other
Nehinuw Concepts and Indigenous Pedagogies
By Linda M. Goulet and Keith N. Goulet
Knowing the Past, Facing the Future
Indigenous Education in Canada
Edited by Sheila Carr-Stewart
‹
›
Find what you're looking for...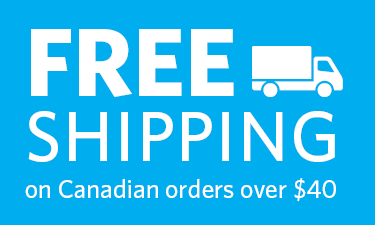 Publishers Represented
UBC Press is the Canadian agent for several international publishers. Visit our
Publishers Represented
page to learn more.