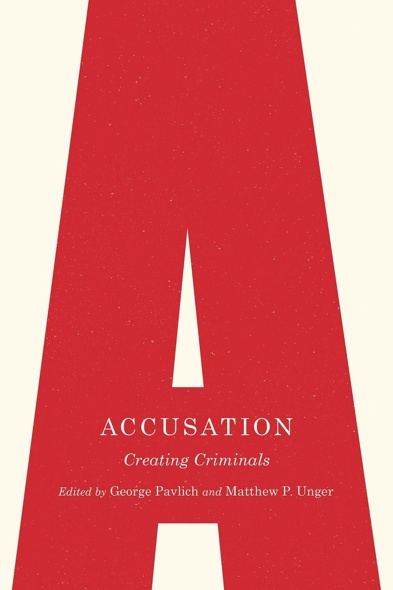 Accusation
Creating Criminals
The punitive effects of accusations that lead to criminalization have received considerable attention. Less well documented is the actual role, process, and meaning of accusation per se. This collection of essays sets out the terms of a new debate about a largely overlooked but foundational dimension of criminalizing justice; namely, accusation. As a figurative gatekeeper, accusation calls subjects to account, to avow truth about themselves in relation to historical orders through idioms recognizable and decipherable to criminal law's institutions. Criminal accusation, however, does more than define the outer borders of criminal justice institutions. It is directly implicated in providing a steady flow of potential criminals who are fed into expanding criminal justice arenas. Despite the basic politics through which legal persons are selected to face possible criminalization, there are few analyses directed at how accusation works in theoretical, historical, criminological, social, cultural, and procedural realms.
The essays in this collection highlight the effects of accusatory moments where contextually imagined legal persons become potential subjects of criminalization. Incorporating interdisciplinary perspectives, rigorous scholarship, and a unique contribution to the field of socio-legal studies and criminology, this book establishes a new and important field of inquiry.
The collection is directed at scholars in the fields of sociology, socio-legal studies, law, criminology, political philosophy, legal theory, and jurisprudence.
Awards
2017, Winner - Book, Jacket, & Journal Show: Jackets & Covers, AAUP
With numerous challenges plaguing the modern criminal justice system, it is important to understand where these challenges originate. Accusation provides a philosophical and ideological understanding of the role of accusation in the origin and structuring of modern systems that would be of interest to a variety of criminal justice scholars. Through this deeper understanding, Accusation invites the development of a new approach to criminal justice and the reframing of accusation to address the way subjects enter and interact with these modern systems.
This essay collection from UBC Press, with its clever, simple cover of a large red A, asks us to consider what accusation really means, and how it can be used as a weapon.
Moving far beyond the usual laments about over-criminalization and excessive sentences, this fine collection of thought-provoking essays deeply challenges our usual ways of understanding what it is to accuse, and pushes us toward alternative understandings of responsibility, judgment, and crime.
Accusation responds to a gap in scholarship – namely the neglect of a thorough exploration of accusation from a theoretical, philosophical, and critical angle. By unearthing the narrative, symbolic, ideological, aesthetic, and cultural dimensions of the ideas and practices through which people are accused of crime, it asks important questions about accusation and lights the way for future work, discussion, and debate.
George Pavlich holds a Canada Research Chair in Social Theory, Culture, and Law and is a professor of law and sociology at the University of Alberta. His books include Justice Fragmented: Mediating Community Disputes under Postmodern Conditions; Critique and Radical Discourses on Crime; Governing Paradoxes of Restorative Justice; and Law and Society Redefined. He is a co-editor of Sociology for the Asking; Questioning Sociology; After Sovereignty; Governance and Regulation in Social Life; and Rethinking Law, Society, and Governance: Foucault's Bequest.
Matthew P. Unger is an assistant professor in sociology and anthropology at Concordia University. His forthcoming monograph, Sound, Symbol, Sociality, uses the philosophy of Paul Ricoeur to understand the intersection of the social, juridical, and political implications within aesthetic judgment.
Contributors: Mark Antaki, Jennifer L. Culbert, James Martel, Renisa Mawani, Keally McBride
Introduction: Framing Criminal Accusation / George Pavlich and Matthew P. Unger
Part 1: Framing Accusation – Logic, Ritual, and Grammar
1 Apparatuses of Criminal Accusation / George Pavlich
2 Declining Accusation / Mark Antaki
Part 2: Genealogies, Colonial Legalities, and Criminal Accusations
3 Criminal Accusation as Colonial Rule: The Case of Gurdit Singh (1859–1954) / Renisa Mawani
4 Codification and the Colonies: Who's Accusing Whom? / Keally McBride
Part 3: Criminal Accusation as Discourse – Subjectivization, Truth, Ethics
5 Guilty Without Accusation: Legal Passions and the Misinterpellation of Subjects in Althusser and Kafka / James Martel
6 Accusation in the Absence of Crisis: The Banality of Evil, Responsibility, and the Tragedy of Adjudication / Jennifer L. Culbert
7 The Forgetfulness of Accusation / Matthew P. Unger
Index
Related Titles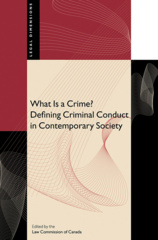 What Is a Crime?
Defining Criminal Conduct in Contemporary Society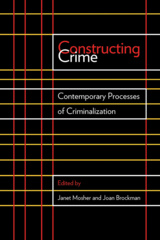 Constructing Crime
Contemporary Processes of Criminalization
Afterword by Marie-Andrée Bertrand Edited by Janet Mosher and Joan Brockman
‹
›
Find what you're looking for...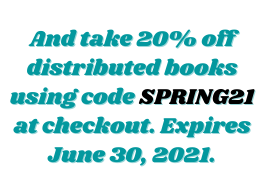 Publishers Represented
UBC Press is the Canadian agent for several international publishers. Visit our
Publishers Represented
page to learn more.