Acupuncture for New Practitioners
Jessica Kingsley Publishers
, Singing Dragon
An invaluable guide for anyone beginning a career in acupuncture, this book offers a unique and supportive insight into the challenges and the pitfalls that the novice acupuncturist is likely to encounter, and provides encouragement and down-to-earth ideas for tackling them.
Written in an easy-to-read conversational style with useful case studies throughout, this book will help newly-qualified acupuncturists to reflect on what kind of practitioner they want to be. It addresses styles of working, common mistakes, confidence with patients, becoming a better practitioner, and how to think about success and failure in the treatment room. The ultimate goal is to ensure that the practitioner ends the day refreshed and enlivened by the work and has confidence in the treatments given.
Acupuncture for New Practitioners is an acupuncture book like no other. It addresses intangible qualities that cannot be measured by test scores. Rather than tell us what to think or what to do, this wonderfully honest book by a wise and experienced practitioner instructs us on how to think and, perhaps more importantly, how to be. Every chapter contains pearls of wisdom, gently yet firmly guiding us toward finding our own truth, both as practitioners and as human beings. The author reminds us to be present in every moment and dares us to continue to learn and grow. He provides a pathway for fostering compassion, competence, and confidence, and for transforming knowledge and skill into wisdom. This book will prove invaluable not only for new practitioners but also for those of us with decades of experience. – Eugene London, DAOM, Dipl.Ac. (NCCAOM), L.Ac.
If you are new to acupuncture and have had your fill of descriptions of syndromes and management, then this will be a refreshing read. Those who have been practising for some years will also find it a useful book because it encourages reflection f what you started out to do how you now carry out your treatments and the evolution of your management of your patients.

Acupuncture for New Practitioners is not only a book about how to develop your practice, but also one about developing yourself as a practitioner. It increases your empathy with your patients, and describes how your working practices may sometimes impinge on your ability to get the best from each situation.

– Journal of the Acupuncture Association of Chartered Physiotherapists
It would never occur to me to reach for a book like this. And yet, I can easily say that Acupuncture for New Practitioners by John Hamwee has had the most positive impact on how I practise since I qualified, and that these results have been immediate...Aimed primarily at the recently qualified, this book is recommended for any acupuncturist needing a bit of advice or inspiration. – European Journal of Oriental Medicine. Vol 7. No.2. 2012.
This is a thoughtful, practical and inspirational guide addressing many of the common issues that arise in the first years of practice. Using questions to help focus the reader and meaningful anecdotes to illustrate the journey to be travelled, John develops a blue print for holistic development. It is a delight to read and will aid the path to artistry and mastery in one's professional role. How I wish it had been available to me in my early days of practice! – Alison Gould, acupuncturist and Accreditation Officer for the British Acupuncture Accreditation Board
John Hamwee has been a practising acupuncturist for 20 years. He also teaches zero balancing workshops in the US and he is the author of Zero Balancing: Touching the Energy of Bone and Energy Medicine. He previously worked as a Senior Lecturer in Systems at The Open University, UK, for whom he wrote numerous textbooks. He resides in Kendal, UK.
Acknowledgements. Preface. 1. In the Moment. 2. Being Yourself. 3. Keeping it Simple. 4. Pulses. 5. Mistakes. 6. Patients. 7. Success and Failure. 8. Two Challenges. 9. The Next Stage. Conclusion.
Find what you're looking for...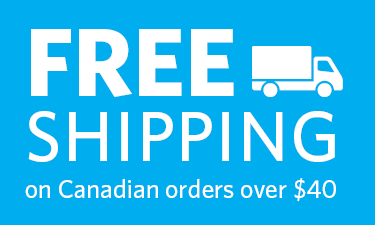 Publishers Represented
UBC Press is the Canadian agent for several international publishers. Visit our
Publishers Represented
page to learn more.