Adapting to the Land
A History of Agriculture in Colorado
University Press of Colorado
Adapting to the Land examines the extent to which Colorado agriculturists adapted to or stretched beyond the limits of land and water. Historian John F. Freeman and horticultural scientist Mark E. Uchanski document the state's agricultural history and provide context for the shift away from traditional forms of agriculture to the use of synthetic fertilizers, herbicides, and pesticides—and, most recently, to more values-driven practices to support the burgeoning popularity of natural and organic foods. This shift has resulted in the establishment of the global organic food processing and distribution industry, which has roots in Colorado.
 
Ancestral Puebloans farmed and grazed within the limits of nature. Early settlers adjusted their cultivation methods through trial and error, while later agriculturists relied on research and technical advice from the Colorado Agricultural College. As part of wartime mobilization, the federal government prompted farmers to efficiently increase yields. To meet the demand for food and fiber scientific and technical innovations led to the development of new plant cultivars and livestock breeds, advances in mechanization, and widespread use of synthetic amendments. Increasing concern over soil fertility and the loss of irrigation water to urbanization contributed to more changes. Despite, or perhaps because of, what we see today along the Front Range, Colorado may still have a chance to slow or even reverse its seemingly unrestrained growth, creating a more vibrant, earth-friendly society in which agriculture plays an increasingly significant part. Scientific discoveries and innovations in regenerative cultivation are clearing the path to a more sustainable future.
 
Adapting to the Land adds an ecological and horticultural perspective to historical interpretations of recurring agricultural issues in the state and tracks the concept of stewardship, suggesting that spiritual beliefs continue to contribute to debates over acceptable agricultural practices and the effects of urbanization upon the land. This book will be a key resource for students, scholars, and general readers interested in agricultural and Colorado history, sustainability, and rural sociology.
 
'Freeman's book illuminates the cyclical nature of history: how many of the challenges we face today have been faced by our predecessors in agriculture for generations. As he helps us learn from our history, Freeman simultaneously illuminates that the present day pressures on agriculture—from population growth and drought, to interstate water compacts and climate change—are unique to our time. Freeman's book brilliantly showcases why we can't sit idly by:agriculture should matter to each and every one of us—for our food, open space, and natural beauty—perhaps now more than ever. In working with farmers and ranchers across our state, I know that if anyone is up for the challenges we face it's Colorado's agricultural community.'
—Kate Greenberg, Colorado Commissioner of Agriculture

'A fascinating and consequential story in progress, in which humans have brilliantly adapted to ecological limits in some cases and dangerously exceeded them in others. With meticulous research and matchless prose, Freeman invites a new understanding of place and potential in a land of diverse cultures, climates, crops, and soils.'
—Timothy Crews, Director of Research, The Land Institute'A very good addition to the historiography of American agriculture and that of Colorado agriculture in particular. The book provides a perspective that is underrepresented in the field, and the attention to urbanization in the state and its relationship to agriculture is enlightening.'
—Greg Hall, Western Illinois University
 
John F. Freeman is the founder and president emeritus of the Wyoming Community Foundation. He has a PhD in early modern European history from the University of Michigan and is the author of High Plains Horticulture: A History and Persistent Progressives: The Rocky Mountain Farmers Union.
 
Mark E. Uchanski is associate professor of horticulture and Extension Specialty Crops Specialist at Colorado State University, Fort Collins. He is the recipient of numerous teaching awards, and his work has been published in HortScience, HortTechnology, and Journal of Extension.
 
Find what you're looking for...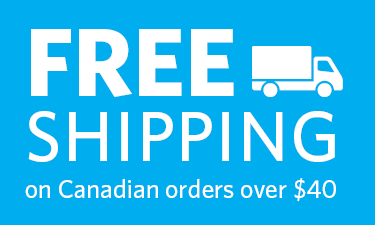 Publishers Represented
UBC Press is the Canadian agent for several international publishers. Visit our
Publishers Represented
page to learn more.