Adjusting the Lens
Indigenous Activism, Colonial Legacies, and Photographic Heritage
Adjusting the Lens explores the role of photography in contemporary renegotiations of the past and in Indigenous art activism. In moving and powerful case studies, contributors analyze photographic practices and heritage related to Indigenous communities in Canada, Australia, Greenland, Norway, Sweden, Finland, and the United States. In the process, they call attention to how Indigenous people are using old photographs in new ways to empower themselves, revitalize community identity, and decolonize the colonial record.
Adjusting the Lens presents original research in this emerging field in Indigenous photography studies, juxtaposing the historical and the contemporary across a range of geographically and culturally distinctive contexts. The transnational perspective of this exciting collection challenges old ways of thinking and meaningfully advances the crucially important project of reclamation.
Students and scholars of visual culture, Indigenous studies, anthropology, art history, and museum and media studies will find this work both beautiful and useful. It will also appeal to Indigenous cultural heritage professionals, and to museum and archive professionals interested in decolonizing practices.
Perfectly timed and enormously significant, Adjusting the Lens illuminates the ways Indigenous art activists use photographs to challenge, realign, and renegotiate past histories...This book moves Indigenous art activism off the pages of Facebook and into the contemporary global art and cultural studies arena.
It is the mark of good scholarship to challenge readers to pause and think deeply about the positions they hold and to engage in alternative ways of thinking and understanding. This powerful book does just that.
Adjusting the Lens is a cutting-edge and timely study of Indigenous photography, and is a pleasure to read from beginning to end. Everyone interested in the use and circulation of Indigenous images, along with contemporary engagements with photographic collections by descendant communities, will find this groundbreaking and powerful collection incredibly useful.
This collection is a model of trans-cultural scholarly cooperation. It advances the debate in serious, not just feel-good or conciliatory, ways.
Sigrid Lien is a professor of art history at the University of Bergen, Norway. She is the author of Pictures of Longing: Photography and the Norwegian-American Migration and coeditor, with Justin Carville, of Contact Zones: Photography, Migration, and Cultural Encounters in the United States, among other works. She was also Norwegian team leader for the projects Photographs, Colonial Legacy, and Museums in Contemporary European Culture (PhotoCLEC, 2010–12), and Negotiating History: Photography in Sámi Culture (2014–17). Hilde Wallem Nielssen is a professor of intercultural studies at NLA University College, Bergen, Norway. Among her publications is Ritual Imagination: A Study of Tromba Possession among the Betsimisaraka in Eastern Madagascar and, with Sigrid Lien, Museumsforteljingar. Vi og dei andre i kulturhistoriske museum (Museum Stories: We and the Others in Cultural History Exhibitions). Her work encompasses rituals and religious movements, missionary ethnography, museum exhibitions, and photography, in particular photographs from Sámi areas.
Contributors: Elizabeth Edwards, Beth Greenhor, Ingeborg Høvik, Piita Irniq, Laura Junka-Aikio, Veli-Pekka Lehtola, Jane Lydon, Donna Oxenham, Carol Payne, Laura Peers, Mette Sandbye, Hanne Hammer Stien, waaseyaa'sin Christine Sy, Manitok Thompson, Deborah Kigjugalik Webster, Sally Kate Webster, Carol Williams, Christina Williamson
Introduction: Coloniality, Indigeneity, and Photography / Sigrid Lien and Hilde Wallem Nielssen
Part 1: Revisiting the Modern Colonial Order
1 Reading a Regional Colonial Photographic Archive: Residential Schools in Southern Alberta, 1880–1974 / Carol Williams
2 Camera Encounters: Bourgeois Settler Women's Adventures in Sámi Areas of Norway / Sigrid Lien and Hilde Wallem Nielssen
3 Negotiating Meaning: John Møller's Photographs in Early Twentieth-Century Scandinavian Literature / Ingeborg Høvik
Part 2: Identifying Decolonial Strategies
4 Reclaiming Pasts, Reclaiming Futures: Indigneous Re-workings of Historical Photography in North America / Laura Peers
5 Disruption and Testimony: Archival Photographs, Project Naming, and Inuit Memory in Nunavut / Carol Payne, with contributions by Beth Greenhorn, Piita Irniq, Manitok Thompson, Deborah Kigjugalik Webster, Sally Kate Webster, and Christina Williamson
6 "Our Histories" in the Photographs of Others: Sámi Approaches to Archival Visual Materials / Veli-Pekka Lehtola
7 The Best Day for Me, Looking at These Old Photos: Returning Photographs to Australian Aboriginal and Torres Strait Islander People / Jane Lydon and Donna Oxenham
8 On Being with (a Photograph of) Sugar Bush Womxn: Towards Anishinaabe Feminist Archival Research Methods / waaseyaa'sin Christine Sy
Part 3: Decolonizing Art
9 Indigenous Culture Jamming: Suohpanterror and the Art of Articulating a Sámi Political Community / Laura Junka-Aikio
10 Negotiating Postcolonial Identity: Photography as Archive, Collaborative Aesthetics, and Storytelling in Contemporary Greenland / Mette Sandbye
11 Photographic Portraits as Dialogical Contact Zones: The Portrait Gallery in Sápmi – Becoming a Nation at The Arctic University Museum of Norway / Hanne Hammer Stien
Part 4: Negotiating Theory
12 Photographic Studies and Indigenous Photographies: Some Thoughts on Categories, Assumptions, and Theories / Elizabeth Edwards
Find what you're looking for...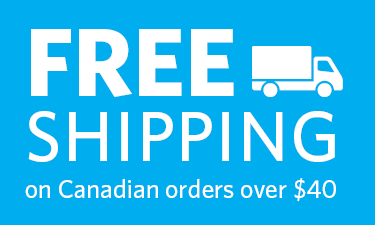 Stay Informed
Receive the latest UBC Press news, including events, catalogues, and announcements.
Publishers Represented
UBC Press is the Canadian agent for several international publishers. Visit our
Publishers Represented
page to learn more.