Adolescents, Music and Music Therapy
Methods and Techniques for Clinicians, Educators and Students
Jessica Kingsley Publishers
When guided effectively, the relationship between adolescents and music can offer powerful opportunities for expression and release. This book provides music therapists with the complete 'how to' of working with teenage clients.Helpful and accessible, the book explains the methodology used in music therapy, a topic that has been considered only briefly until now. The author presents an empowering approach to practice, discussing how the therapist can be placed in a collaborative relationship with the individual or with the group. A range of strategies is explored, including song sharing, improvisation, song writing and various multi-media approaches. Some of the key challenges faced by music therapists working with adolescent clients are addressed, including the constantly changing repertoire and evolving musical tastes, and the author offers practical solutions for overcoming these. Contemporary models of Community Music Therapy are outlined in the second half of the book, and case vignettes illustrate how each of the methods can be applied in practice, and the outcomes that may be expected.The first of its kind, this comprehensive book is a must for all music therapists working with adolescent clients.
'Mc Ferran Brings us into the young person's world and helps us to better understand it... It is refreshing to read a book in which equal emphasis is made on theory and method... Ethical considerations about limitations and danger zones in specific methods are also well described, and McFerran must certainly be commended for her thoroughness and clarity... This book can be recommended to everyone working with or near young people with different problems or disorders. McFerran writes candidly and engagingly with great respect and sympathy for the young, which can inspire any clinician. Although the book in particular is about how music can be used with the young, other professionals can also usefully benefit from the thorough descriptions of the method and the very illustrative examples.'- Dansk Musikterapi'Katrina McFerran's Adolescents, Music and Music Therapy is a straightforward, intelligent, and helpful overview of approaches to music therapy with teens, strengthened by engaging examples of using music with adolescents in a variety of practice settings... McFerran brings a joyful quality to her writing about work with adolescents. Her closing remark is a hope that others will find some fun in helping young people through the use of creative, therapeutic activity. What a marvelous idea in any area of practice - and well worth trying. - Mary Bitel, New York University
Katrina McFerran is Senior Lecturer in music therapy at the University of Melbourne, Australia. She specialises in music therapy with adolescents, and her clinical work spans a range of community and institutional settings, from palliative care to mental health and special education. Katrina has worked with a wide range of teenagers, including those struggling to cope with bereavement, substance misuse, homelessness, mental illness, chronic illness and a variety of disabilities.
Foreword by Tony Wigram. Introduction. Part 1. Background. 1. Taking a Systematic Look at the Literature. 2. The Real Deal on How to Work with Adolescents. 3. What is Healthy Adolescence and How Does Music Help? Part 2. Song Methods and Teenagers. Introduction. 4. Using Existing Songs. 5. Writing Original Songs. Part 3. Using Improvisation with Teenagers. Introduction. 6. Group Improvisation. 7. Individual Improvisations. Part 4. Contemporary Approaches. Introduction. 8. Community Music Therapy. 9. Four Brief Approaches to Grief. 10. Preparing for Performances. Conclusion. Appendix: Literature Reviewed for Chapter 1. References. Index.
Find what you're looking for...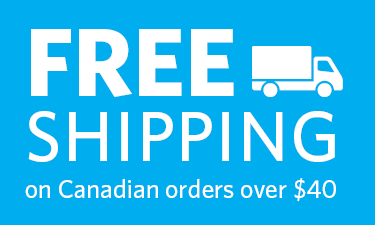 Publishers Represented
UBC Press is the Canadian agent for several international publishers. Visit our
Publishers Represented
page to learn more.