19 b&w illustrations, 6 maps, 5 tables
Against the Grain
Foresters and Politics in Nova Scotia
This study of foresters and forestry in Nova Scotia presentsprofiles of seven forestry professionals, whose careers run from the1920s to the present. Including figures from the interwar, postwar, andcontemporary periods, the sample reflects issues and experiences inindustrial, government, and civil-sector forestry. It points to a richtradition of alternative and dissenting practices that is intertwinedwith the professional and political orthodoxies of the day.
Too often, the ideas and practices of professional foresters havebeen viewed as monolithic. This book argues that forestry is a morediverse and complex activity than has been generally recognized. Italso underlines the political character of the profession. Differencelies at the root of politics, and Nova Scotia forestry has beenpunctuated by fundamental debates on matters of science, policy, andmanagement. In different ways, the subjects of this volume all have run"against the grain," raising challenges in pursuit of newforestry practice. Many of their challenges have failed, in the face ofa determined consensus. Nonetheless, the plurality of views andexperiences they reveal are an apt reflection of the inherentlypolitical character of modern forestry and of the need to push beyondappearance to find the foundations of both orthodoxy and dissent.
Against the Grain speaks to the concerns of foresters,social scientists and resource managers in a variety of fields.Sandberg and Clancy draw upon archival materials, public records, andpersonal interviews with the subjects to set their seven protagonistsin a wider historical context. The profiles and the conclusions thatfollow from them have relevance well beyond the province of NovaScotia, giving deeper perspective to the public and environmentalchallenges that have engulfed contemporary forestry.
Awards
2001, Winner - Clio Award (Atlantic), Canadian Historical Association
Sandberg and Clancy offer a trenchant analysis of the evolution of forest policy in Nova Scotia -- and elsewhere ... This book breaks new ground on a fascinating history of struggles over the forest resources of Nova Scotia.
L. Anders Sandberg teaches environmental policy andresource management in the Faculty of Environmental Studies at YorkUniversity in Toronto. He is the editor of Trouble in theWoods (1992) and co-editor of Sustainability - TheChallenge (1998). Peter Clancy teaches politicalscience at St. Francis Xavier University. His research interestsinclude business-government relations in Canada, the politics of theCanadian North, and resource management policy.
List of Appendices, Maps, Tables, Figures, and Photographs

1. Introduction
2. Otto Schierbeck: Nova Scotia's First Chief Forester
3. John Bigelow: Nova Scotia Nationalist and Forest Reformer
4. Lloyd Hawboldt: Bringing Science to Forest Policy
5. Donald Eldridge: Advocate for the Industrial Forest Interest
6. David Dwyer: Social Forester in Nova Scotia
7. Richard Lord: Forestry and Landowner Organizations
8. Mary Guptill: The Theory and Practice of Field Forestry / xx
9. Conclusion

Notes
Bibliography
Index
Find what you're looking for...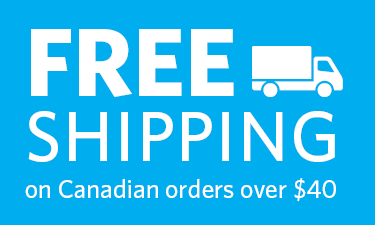 Stay Informed
Receive the latest UBC Press news, including events, catalogues, and announcements.
Publishers Represented
UBC Press is the Canadian agent for several international publishers. Visit our
Publishers Represented
page to learn more.