43 photographs, 3 maps, 1 diagram
Against the Tides
Reshaping Landscape and Community in Canada's Maritime Marshlands
For four centuries, dykes held back the largest tides in the world, in the Bay of Fundy region of New Brunswick and Nova Scotia. These dykes turned salt marsh into arable land and made farming possible, but by the 1940s they had fallen into disrepair. Dykeland was in danger.
Against the Tides is the never-before-told story of the Maritime Marshland Rehabilitation Administration (MMRA), a federal agency created in 1948. As farmers could not afford to maintain the dykes, the MMRA stepped in to reshape the landscape and with it the communities that depended on dykeland. Agency engineers borrowed from some of the farmers' long-standing practices, but they were so convinced of their own expertise that they sometimes disregarded local conditions, marginalizing farmers in the process. The engineers' hubris led to construction of tidal dams that compromised a number of rivers, leaving behind environmental challenges.
This book combines interviews with people from the region, archival sources, and images from the record the MMRA left behind to create a vivid, richly detailed account of the push-pull of local and expert knowledge, and the role of the state in the postwar era. Ultimately, Against the Tides is a compelling study of a distinctive landscape and the people who inhabited it that encourages us to rethink the meaning of nature.
Environmental historians and historians of Atlantic Canada will find this an absorbing account, as will individuals with an interest in water-related issues.
Told using primary sources that have rarely, if ever, been exploited, Against the Tides is truly something new under the sun. Rudin succeeds in making the fragmented and chaotic story of the Marshlands both understandable and highly interesting.
Ronald Rudin is Distinguished Professor Emeritus in the Department of History at Concordia University. He is the author of numerous books, among them Remembering and Forgetting in Acadie: A Historian's Journey through Public Memory and Kouchibouguac: Removal, Resistance, and Remembrance at a Canadian National Park. The latter received the Canadian Historical Association Clio Prize for best book on Atlantic Canada, the Canadian Oral History Association Prize, and the Prix de l'Assemblée nationale from the Institut d'histoire de l'Amérique française. Rudin has produced eight documentary films, most recently Unnatural Landscapes, which accompanies this book.
Related Titles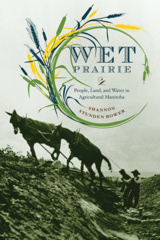 Wet Prairie
People, Land, and Water in Agricultural Manitoba
Fixing Niagara Falls
Environment, Energy, and Engineers at the World's Most Famous Waterfall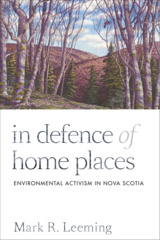 In Defence of Home Places
Environmental Activism in Nova Scotia
Levelling the Lake
Transboundary Resource Management in the Lake of the Woods Watershed
Moved by the State
Forced Relocation and Making a Good Life in Postwar Canada
By Tina Loo
In the Spirit of '68
Youth Culture, the New Left, and the Reimagining of Acadia
‹
›
Find what you're looking for...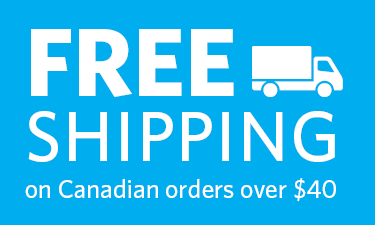 Publishers Represented
UBC Press is the Canadian agent for several international publishers. Visit our
Publishers Represented
page to learn more.