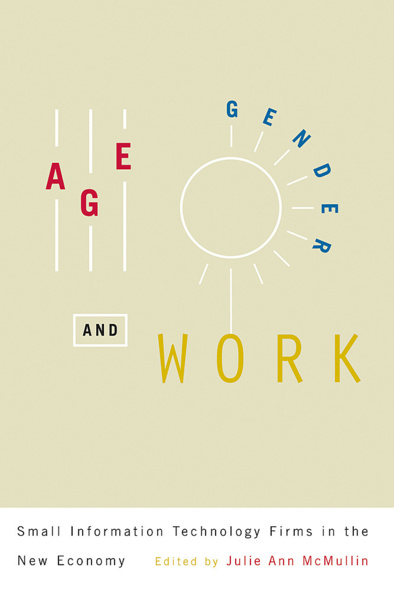 Age, Gender, and Work
Small Information Technology Firms in the New Economy
Perhaps the most conspicuous emblem of the new knowledge-based economy, information technology (IT) has become a major field of employment over the last two decades, supplying jobs to hundreds of thousands. The IT field, however, has become increasingly unstable, as jobs move overseas, stock markets crash, and cutting-edge technologies become rapidly outdated. Much has been made of how these risks have affected large IT firms, such as Microsoft and IBM, but little attention has been paid to its impact on smaller companies or to which employees bear the brunt of the industry's much-touted unpredictability.
Age, Gender, and Work: Small Information Technology Firms in the New Economy fills this gap by examining how women and older workers in small IT companies are vulnerable to economic uncertainty within this industry. Drawing on original survey and interview data from Canada, the United States, Australia, and England, the authors ask how gender and age affect work and workplace culture in a field dominated by young male employees.
An in-depth look at how issues such as pay, job stability, and working hours intersect with age and gender, this volume brings a unique empirical and theoretical perspective to the literature on inequality.
Situated in the literature on inequality, this volume uniquely examines both age and gender relations in paid work. It will be of interest to academics, policy makers, and students in the areas of sociology, aging and life course studies, management studies, and women's studies.
This important study on inequalities in the workplace adds complexity and depth to our understanding of the intersections of age and gender. The typology of gender regimes is interesting and will form a useful starting point for further research in the field, in differing sectoral and national contexts. It deserves a wide readership.
Age, Gender, and Work makes a major contribution, providing valuable new empirical material on the structure and nature of work in small and mid-sized information technology workplaces. The volume delves into relations and inequalities pertaining to age in the realm of paid work, a dimension of social reality that has not been sufficiently investigated despite the aging of the population. It also provides key insights on the gendered nature of work in the new economy and is particularly innovative in discussing masculinities at work. Through comparative analysis, the book moves our understanding of employment relations and trajectories among capitalist countries.
Julie Ann McMullin is a professor in the Department of Sociology at the University of Western Ontario.
Contributors: Ingrid Arnet Connidis, Heather Dryburgh, Tammy Duerden Comeau, Emily Jovic, Candace L. Kemp, and Gillian Ranson
Part 1: Key Concepts and Methods
1 Gender, Age, and Work in the New Economy / Julie McMullin and Heather Dryburgh
2 Methods / Emily Jovic, Julie McMullin, and Tammy Duerden Comeau
Part 2: Gender Projects and Regimes
3 Firms as "Gender Regimes": The Experiences of Women in IT Workplaces / Gillian Ranson and Heather Dryburgh
4 Variants of Masculinity within Masculinist IT Workplace Regimes / Tammy Duerden Comeau and Candace L. Kemp
5 Negotiating Work and Family in the IT Industry / Ingrid Arnet Connidis and Candace L. Kemp
Part 3: Age Regimes and Projects
6 Generational and Age Discourse in IT Firms / Julie McMullin, Emily Jovic, and Tammy Duerden Comeau
7 Aging and Age Discrimination in IT Firms / Julie McMullin and Tammy Duerden Comeau
8 Conclusion: Inequality Regimes and New Economy Work / Emily Jovic and Julie McMullin
Contributors
Index
Related Titles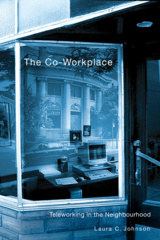 The Co-Workplace
Teleworking in the Neighbourhood
Organizing the Transnational
Labour, Politics, and Social Change
Edited by Luin Goldring and Sailaja Krishnamurti
‹
›
Find what you're looking for...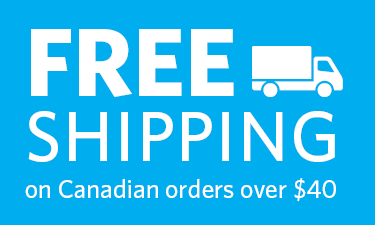 Publishers Represented
UBC Press is the Canadian agent for several international publishers. Visit our
Publishers Represented
page to learn more.